---
One of the (many) things that connects us is definitely our passion for good foods (and our struggle to stay in shape 😉 ). We love a (very) good glas of wine, fresh fruits of the season, local products at farmers' markets, aged cheese, iberico jamon, a good piece of steak, and lots of seafoods. Anything that satifies our tongues will win its way straight to our hearts. A good meal is one of the most simple pleasures in life that you can really afford every single day, so why not?!
After Saigon, Madrid is probably our second most favorite city for foods simply because you can find great foods everywhere, in every corner of the city. Our absolute highlight of this trip must be our 9-course dinner at LUA. Even though it's granted 1 Michelin Star, it's surprisingly affordable (€60 for the menu and €28 for wines pairing), they even put our water and espressos on the house (which most Michelin-starred restaurants normally take advantage of and charge people a lot for) so the whole experience was very pleasant. We enjoyed every course and generally had a very good time.
But you don't need to visit a famous restaurant to have a good meal in Madrid. In fact, our most favorite place to eat would be in the local Mercados (markets in Spanish), of which there is one in every neighborhood. In Mercado de San Fernando, we had 3 different kinds of tapas from a Spanish lady, 2 dishes of sushi from a Japanese couple, plus wines & beers for a total of €20. What not to love, right?!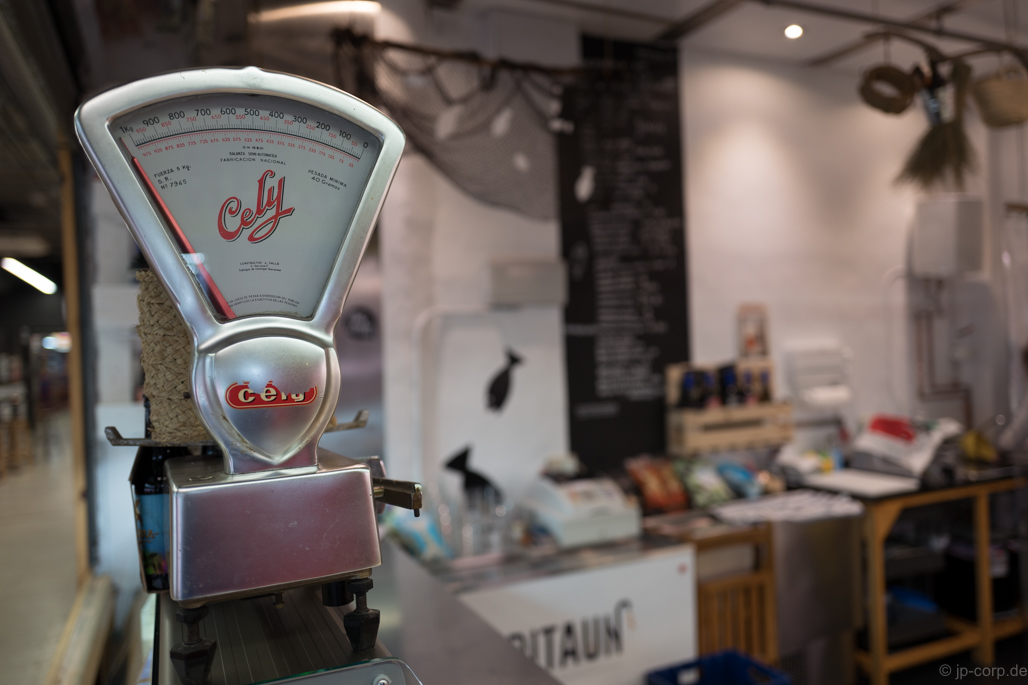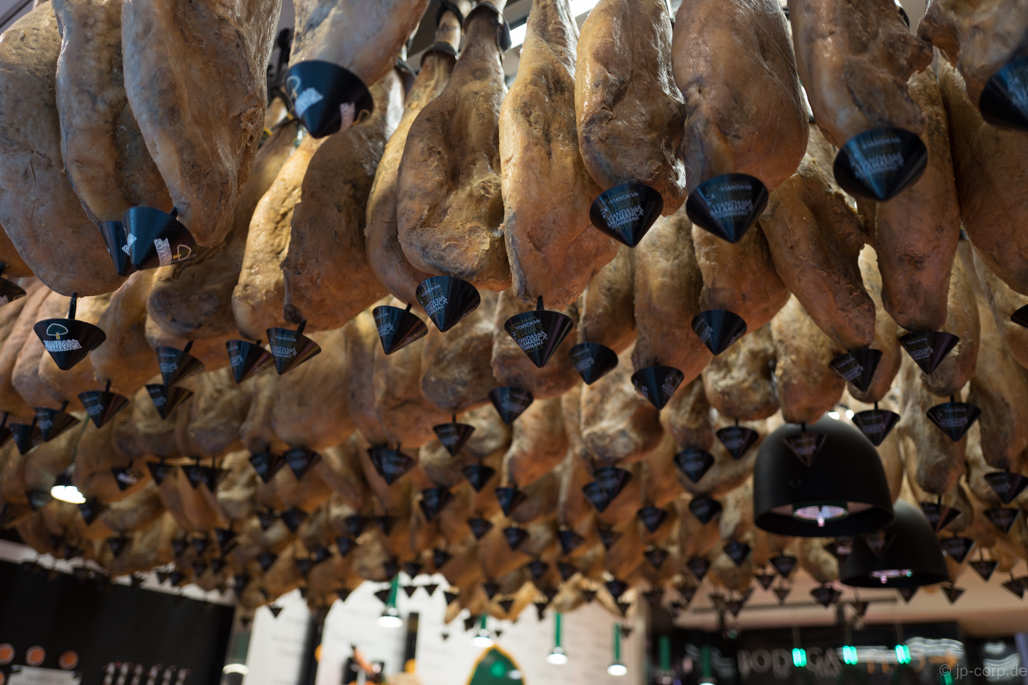 We read about La Carmencita being a really popular spot for brunch of the locals so we immediately wanted to check it out. We actually went here the day after our 9-course dinner at LUA, never thought we would feel hungry for foods again but we did ;-).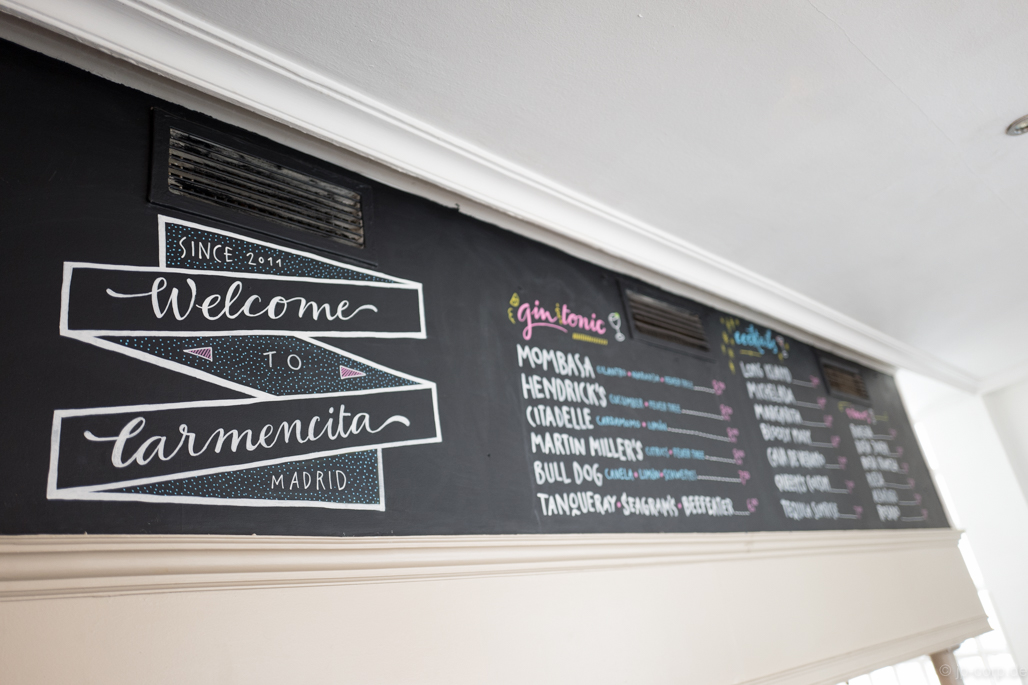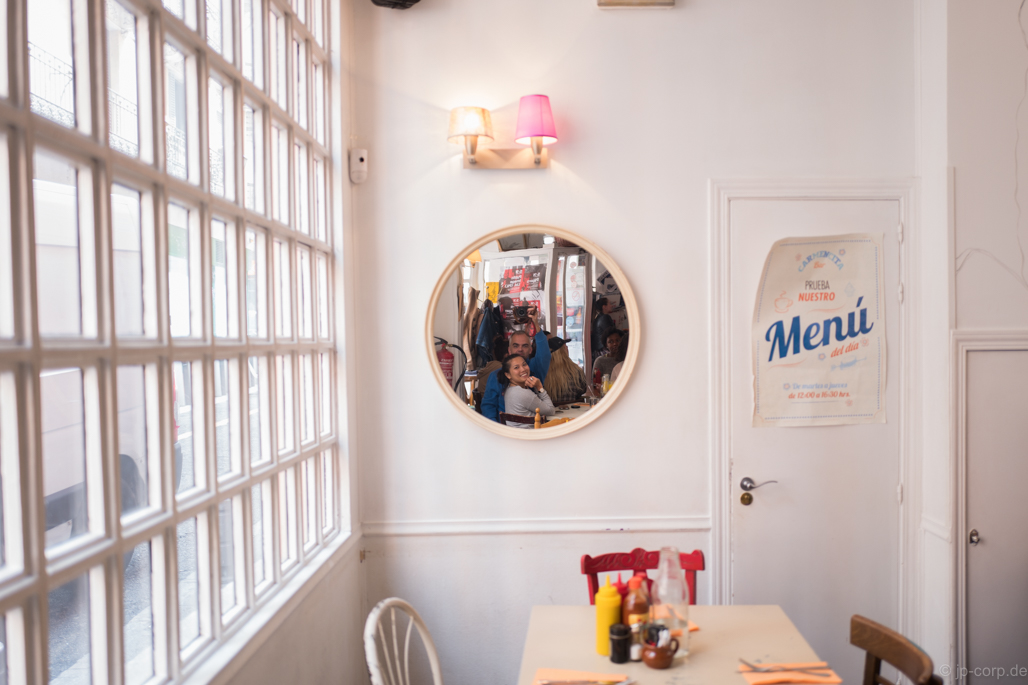 But the most fun place to eat is definitely the infamous Mercado de San Miguel. It is touristy yes, it is a bit pricey yes, but you also get what you pay for, and have fun eating it side-by-side with hundred hungry others fighting for one of the chairs at the few tables they had there. If you've never been there, imagine a giant food hall with stands after stands selling small portions of dishes (called tapas in Spanish) running from local to international for between€2 and €5 each. So firstly you grab a (big) glas of wine at one stand (red wine for him, sangria for me), then go around from one stall to the next (while sipping eagerly on your wines) trying one tapa to the next and before you know it, you're full and tipsy and beyond happy ;-). It's really fun. And the foods are very eye-catching as you can see in the pictures followed. We came here twice and loved every second of it.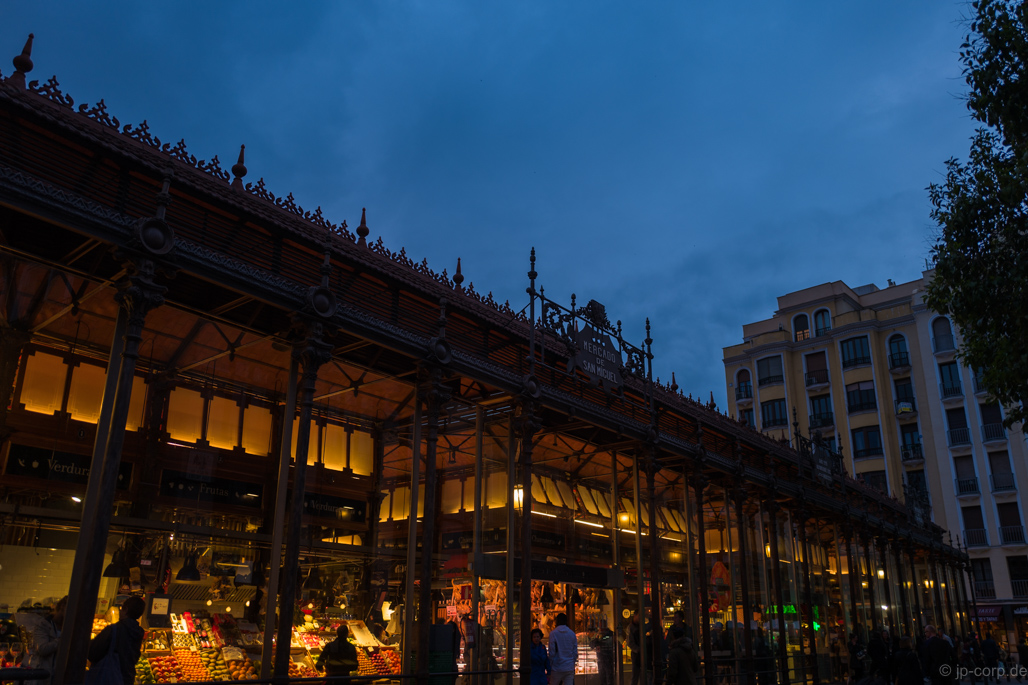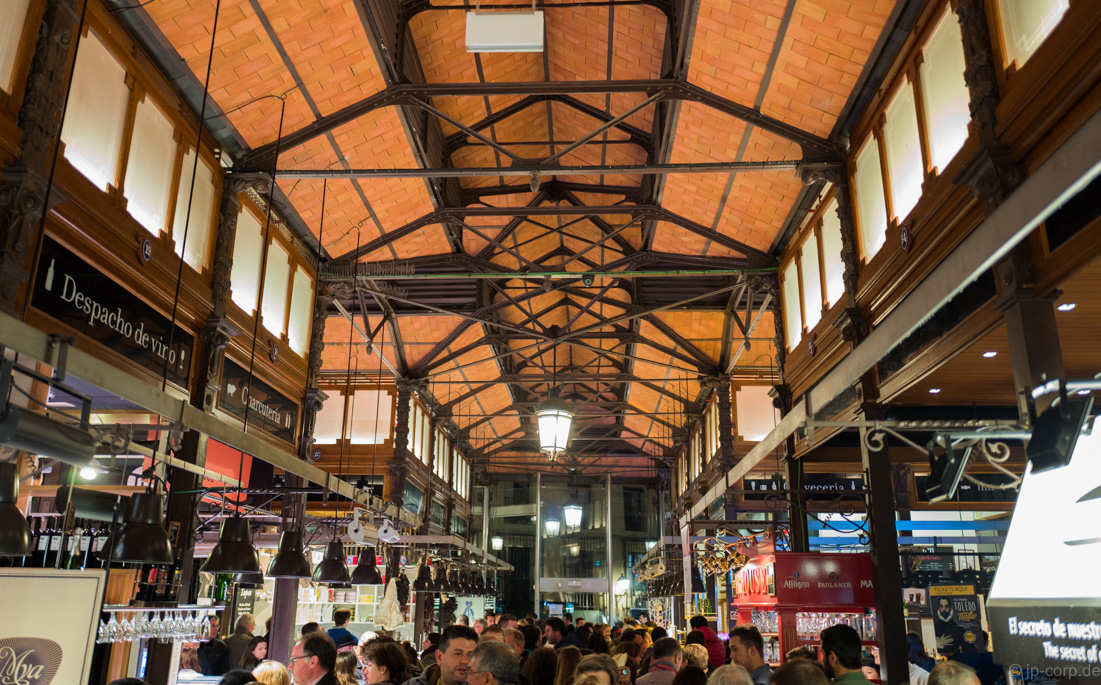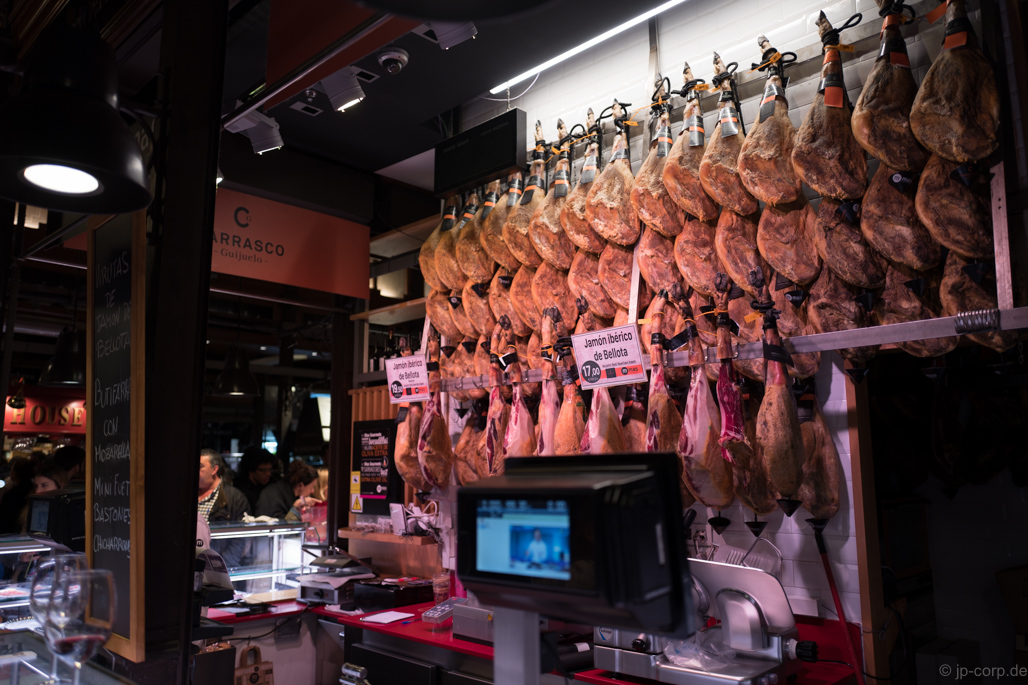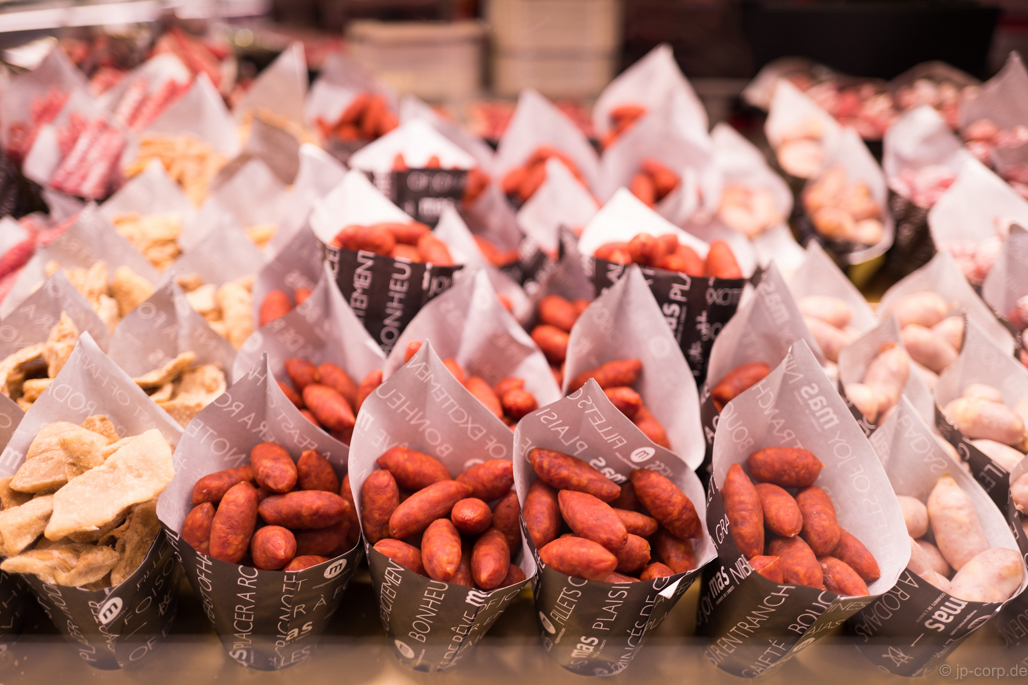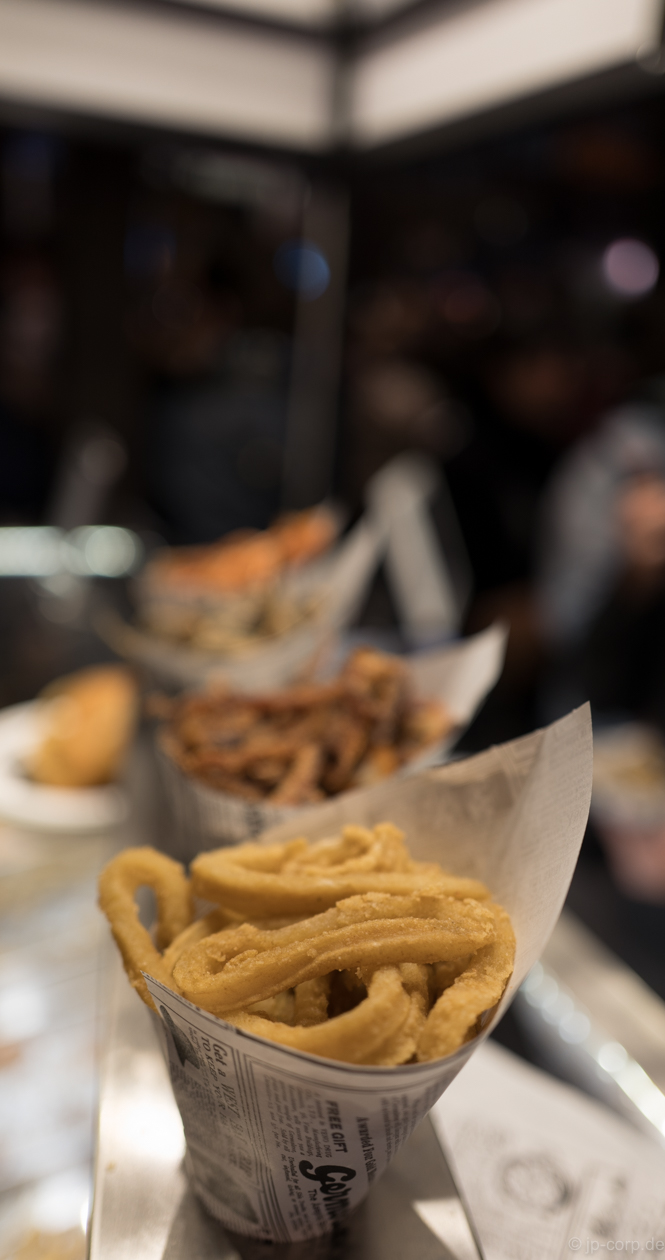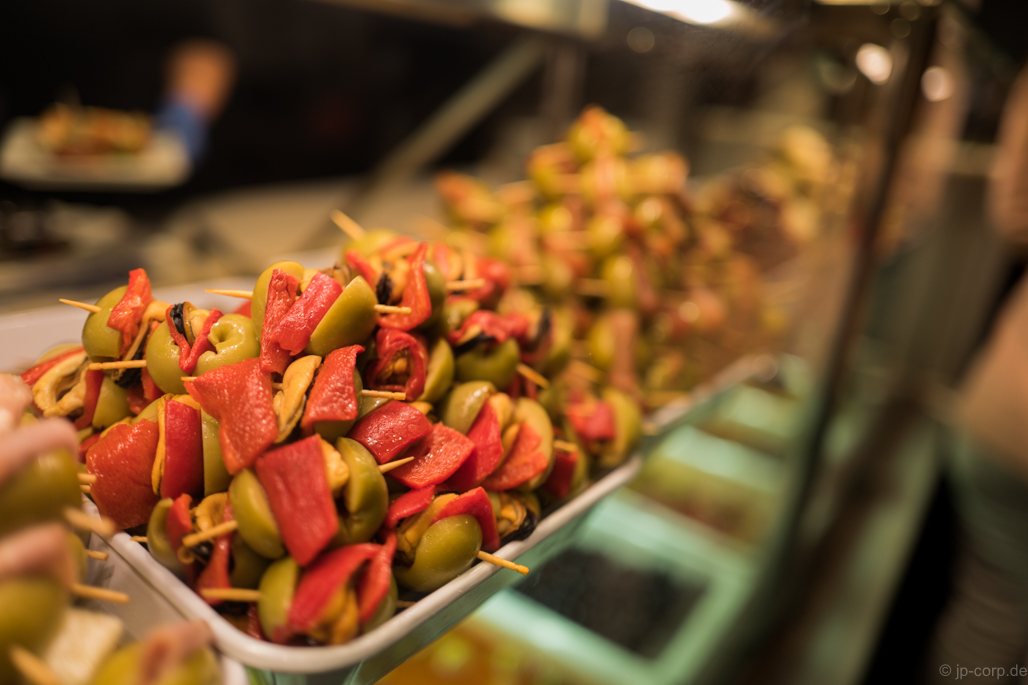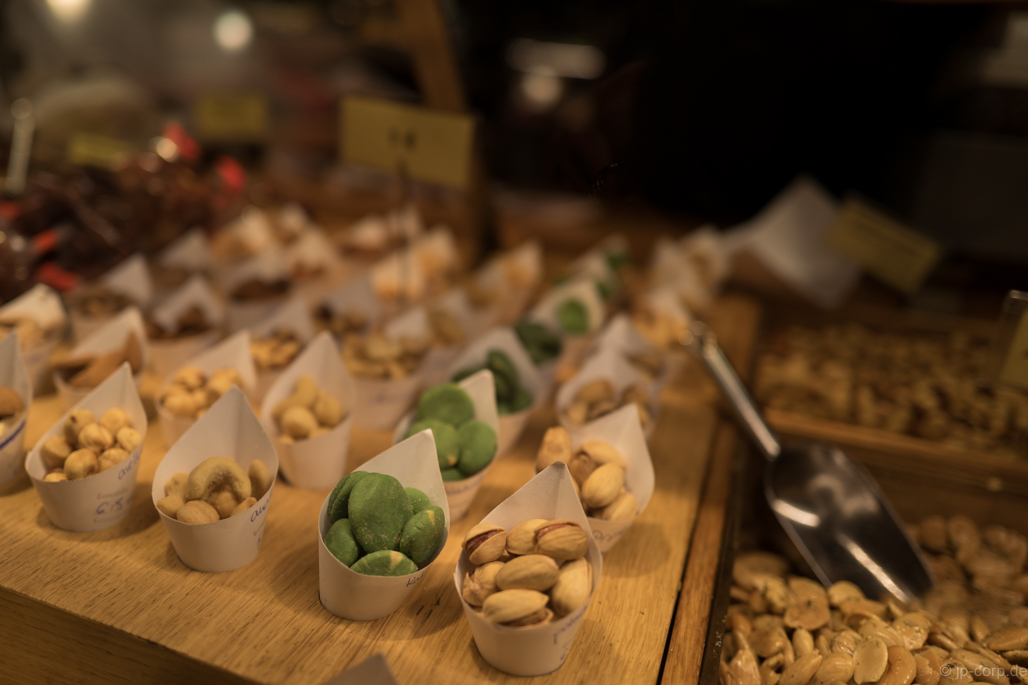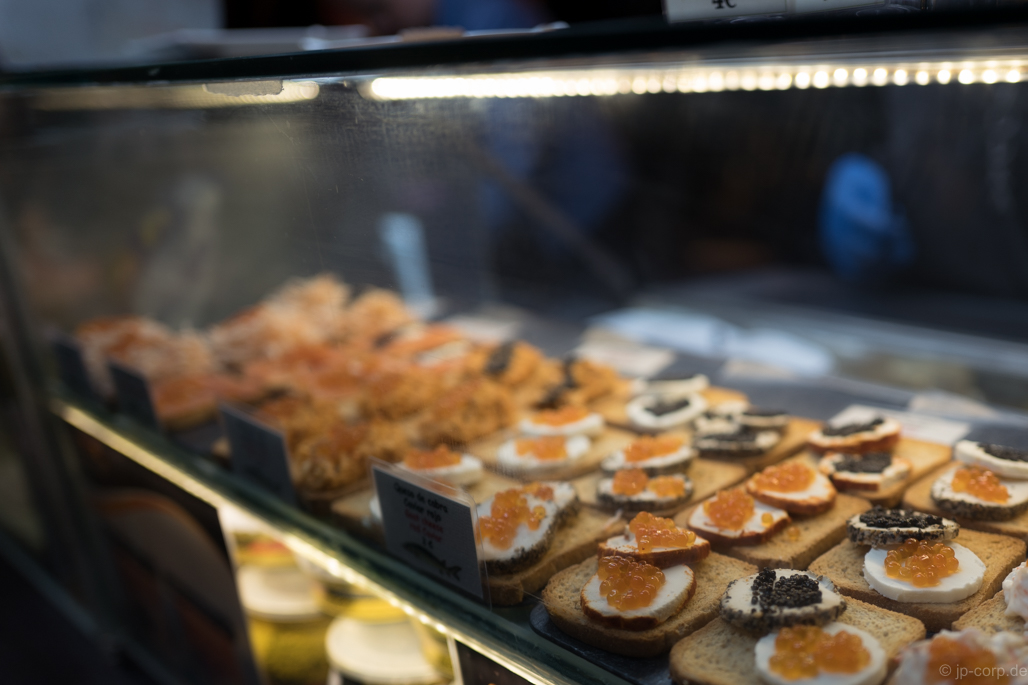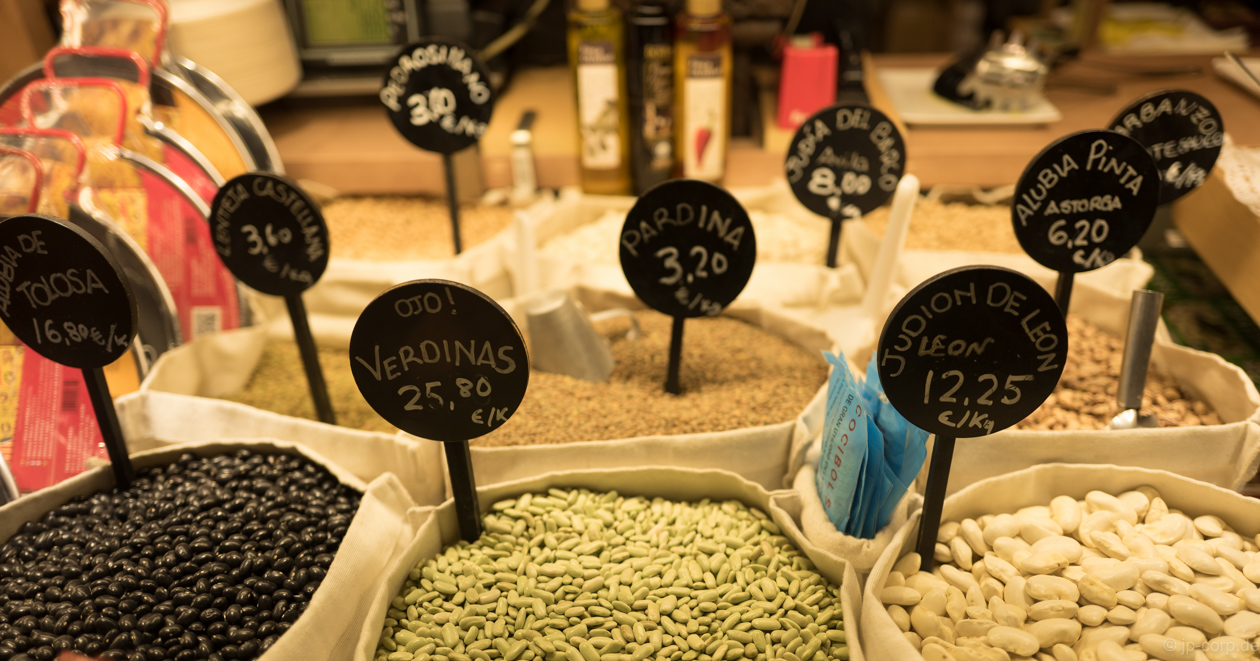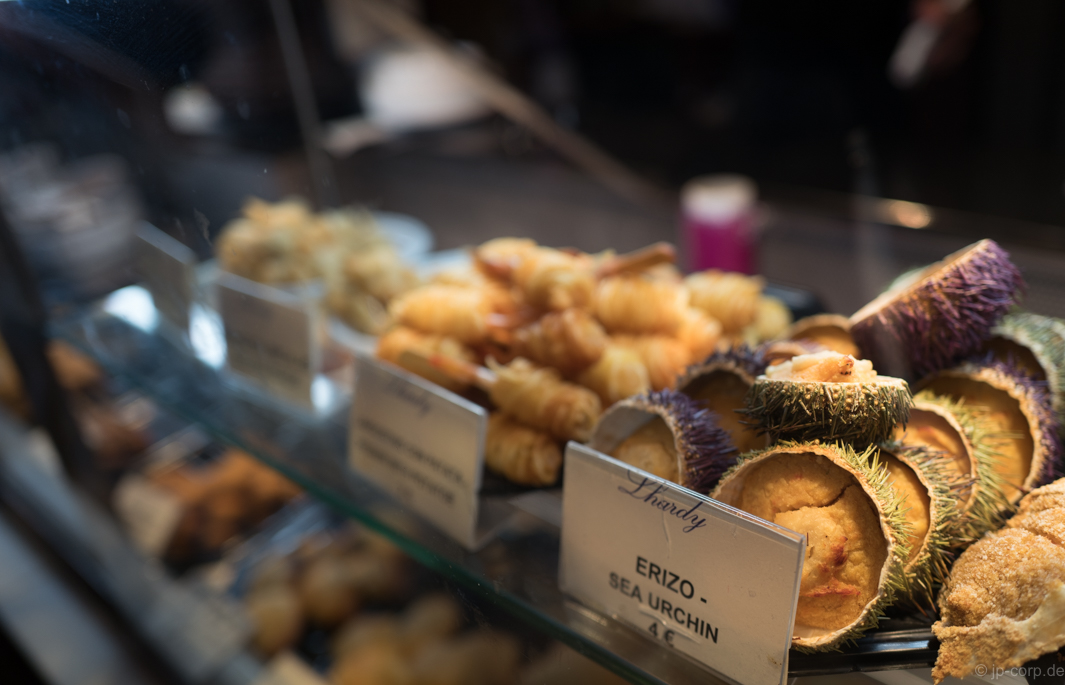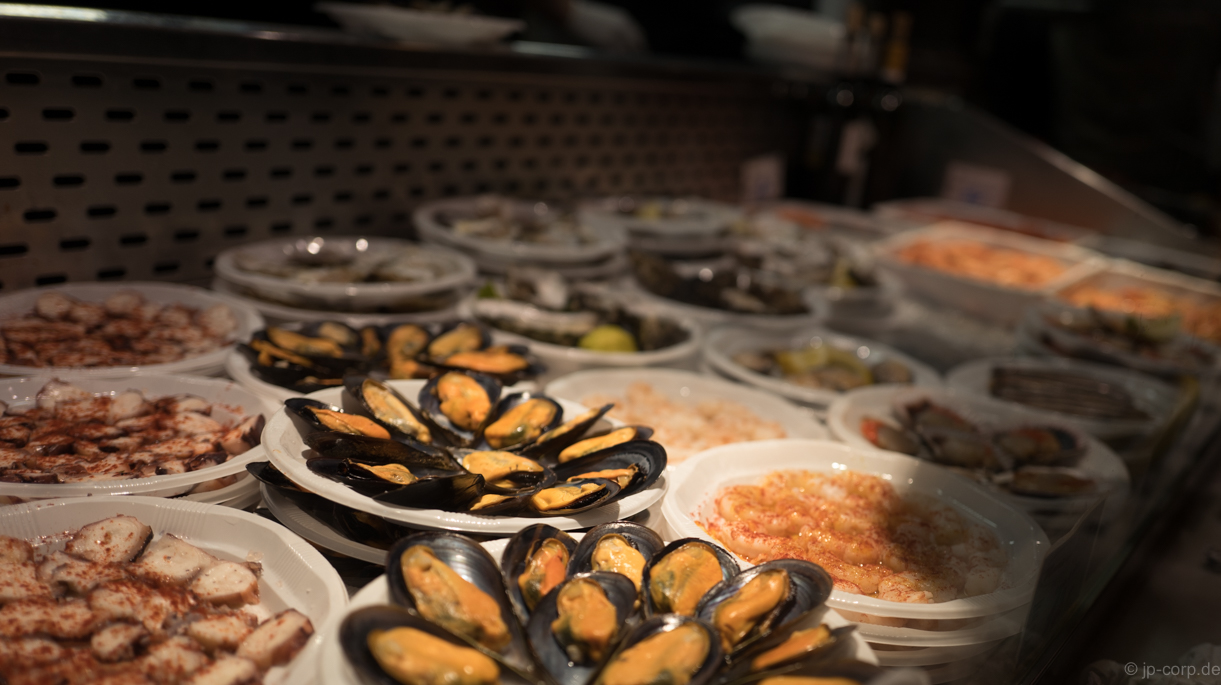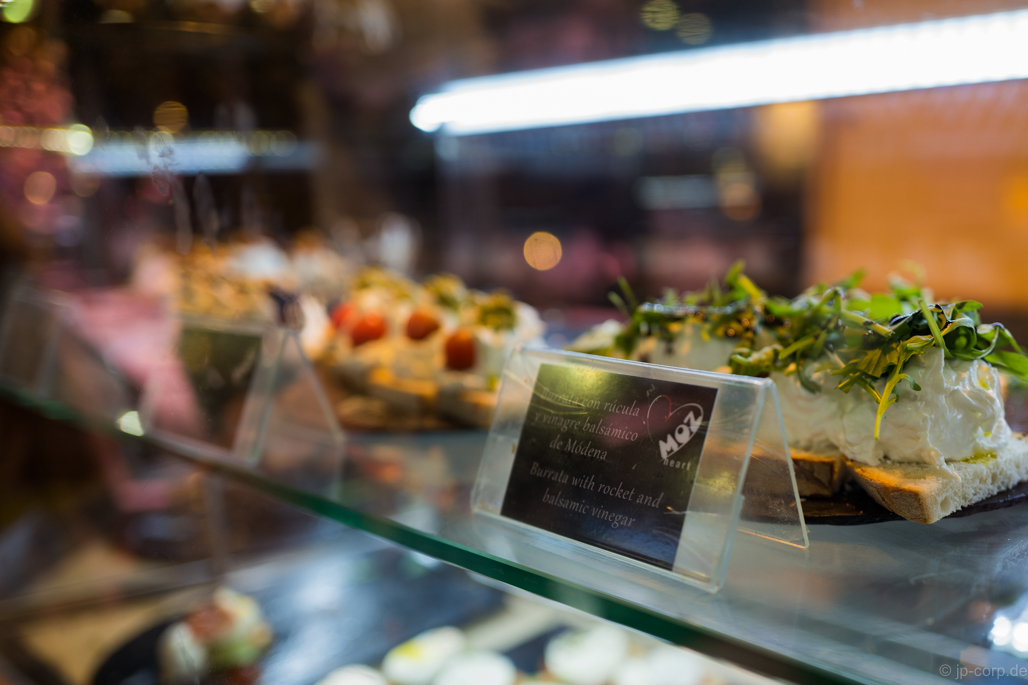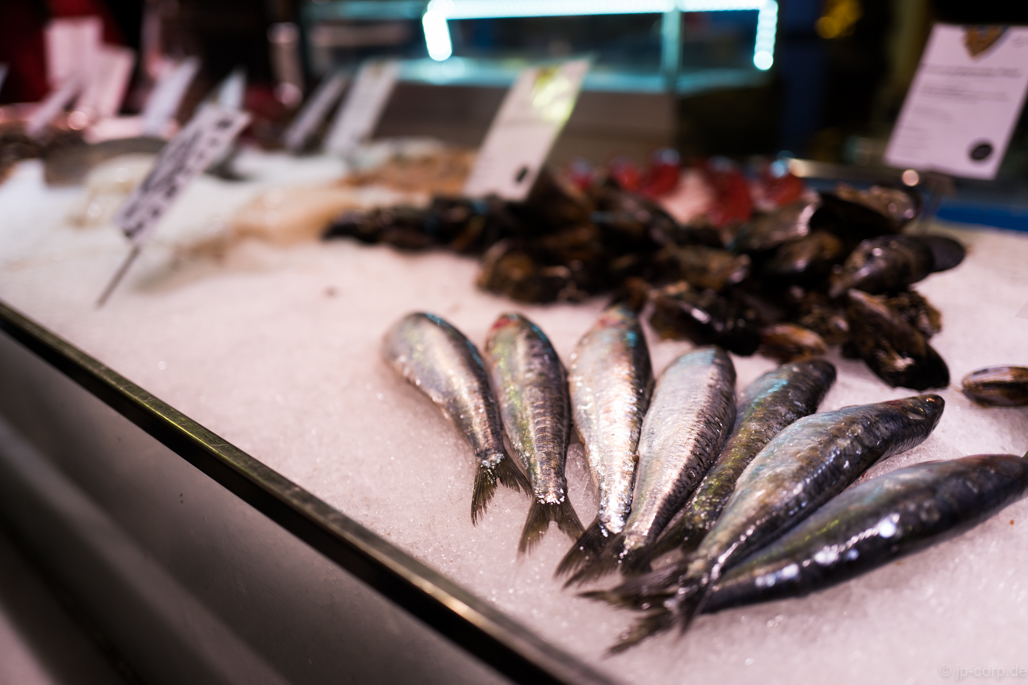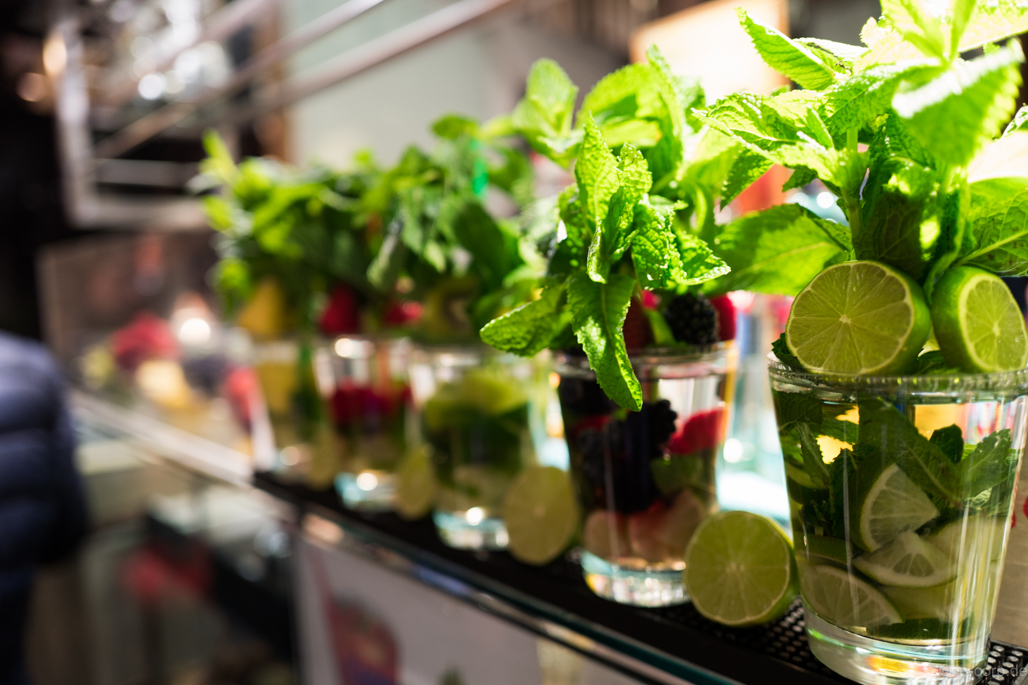 Less famous is the Mercado de la Cebada, but with much better seafoods choices. Here, you buy seafoods by the kg, have it prepared (simply boiled then springled with sea-salts and olive oil on top) by the vendor, grab the complimentary beer or wine (yes, complimentary because the vendors don't have the license to sell alcoholic beverages) and eat them right there. It was a long walk for us to get here, but we're glad we did.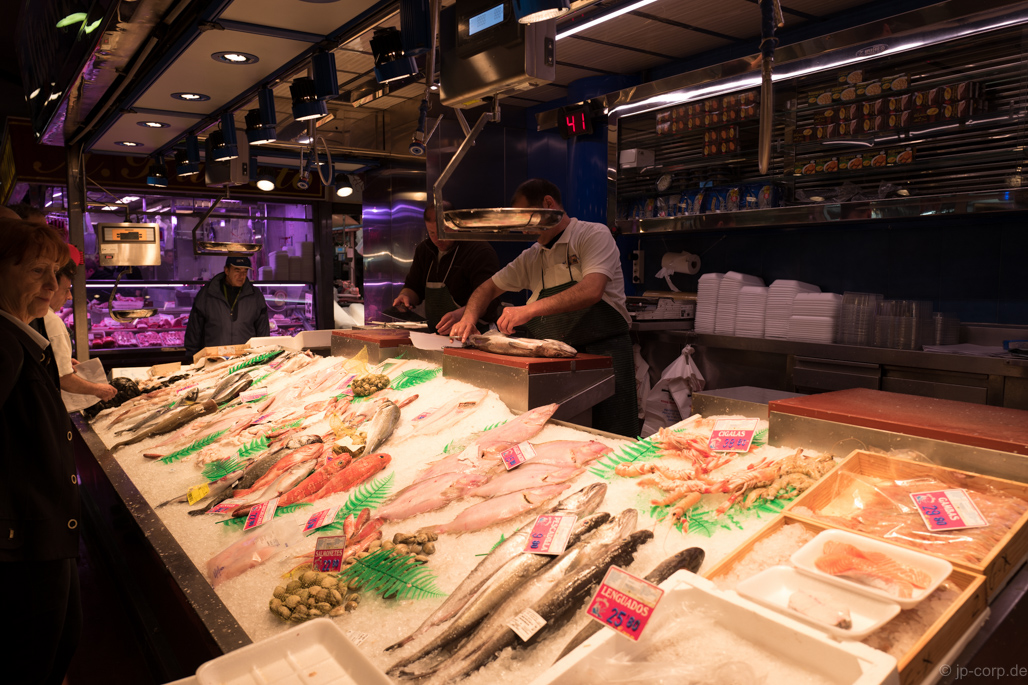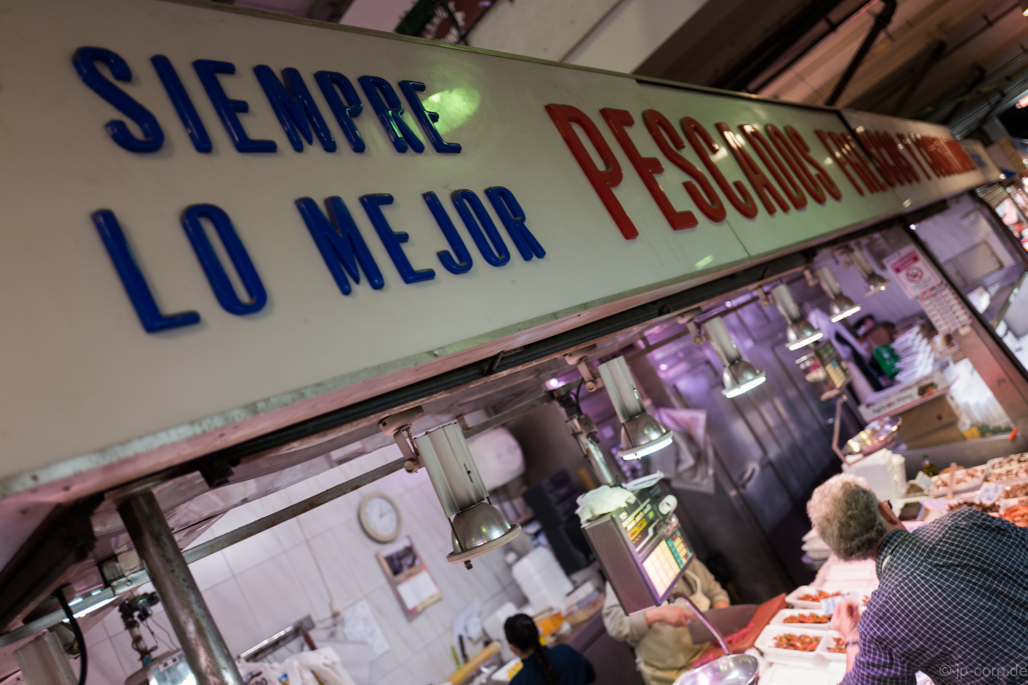 And the cherry on top of our whole culinary experience was this little restaurant right here where we had the most delicious plate of Paella we've ever had, anywhere! On Sunday morning, we fought the rain to visit some local center for foods, crafts, and arts we read about. We should have known better (but we obviously didn't), due to the heavy rain, all food vendors were closed for the day. Having had nothing for breakfast, we were desperately walking around the suburban neighborhood trying to find just anything to satisfy our hungry bellies when we came across this tiny diner. It was a small family-run business, the husband was the barman/ waiter/ everything-doer while his wife running back and fort from the kitchen to bring out new pans with yet another new dishes; the locals coming in and out watching football on the screen, obviously knowing each other by name. This was a very happy ending of our very rainy Madrid story.