---
Relaxing Vietnam – contradiction in terms?
Not at all! As in many other Asian countries, the big cities in Vietnam are crowded, busy, hectic and never seem to sleep (there are exceptions though – see Hue). Nha Trang is such a place, an up and coming coastal city that has become popular among tourists (mostly Russian and Chinese unfortunately but more on that later).
Normally when we visit a new city, we'd opt to stay in the city center, at smaller and more affordable hotels, for the possibility of reaching many must-see tourist attractions on foot. At the beach however, we're more willing to splurge on exclusive resorts just to hide from the crowds and be able to lay low and relax. On this trip, it was L'alyana Resort (previously named An Lam Villas) at Ninh Van Bay, the private peninsula that can only be reached by boat from the main land. For those who's never heard of it, it's located right next to the infamous Six Senses Ninh Van Bay, run by an Austrian manager (Alex, a really nice guy) after a similar concept like Six Senses but with a more local touch (many of its staffs used to work at Six Sensex). Besides, the parent company is a Vietnamese one that'd tried its best to keep the resort in local hands. This was actually the reason we chose this resort over Six Senses.
We came here with quite high expectations, given the premium price tag which is quite high compared to all standards, local or not. And we weren't disappointed. Originally we wanted to hire a motorbike and drove the scenic route from Dalat to Nha Trang ourselves. But the weather wasn't good enough for it. Thus, it had been raining heavily in Dalat the week before we arrived so the mountain roads had became unsafe for the typically badly-maintained rental bikes one could only get in VN, so we didn't want to take any chances. The 4-hour bus ride though, was everything but comfortable (I had to empty my stomach many times… 🙁 ) that left us quite exhauted upon arrival in Nha Trang. But we weren't arriving yet cause we still needed to get to the welcoming lounge about 15km North of Nha Trang city. Luckily, from there, we were only a short boat-ride away from our paradise for the next 5 days. Once we got the first glimpse of the resort from the boat, we knew we'd made the right choice. Everything blended in perfectly with the nature, we had to wait till we got every close to the shore to be able to see the resort main building, the villas weren't visible at all. It's normal for such high-end resorts to offer only villas with private pools for guests to have the utmost privacy, hence the premium price tag. At L'alyana, or An Lam as we know it, you could choose from 3 categories: hill-top, laggoon and beach-front villas. We opted for the second one. It is the exact same spacious villa like the beach-front one, and you still have an ocean view over the lagoon. Best value for our money ;-).
Another big Plus of L'alyana, and also Six Senses, is that this part of the peninsula isn't accessible by the public (the next village is 5km away on foot since there is no roads), so the chance is zero that your privacy is violated by any street sellers like at most beaches in the country. During our stay, we hardly saw or heard any other guests, besides a few we encountered at the restaurant. Travelling in low season does offer some advantages.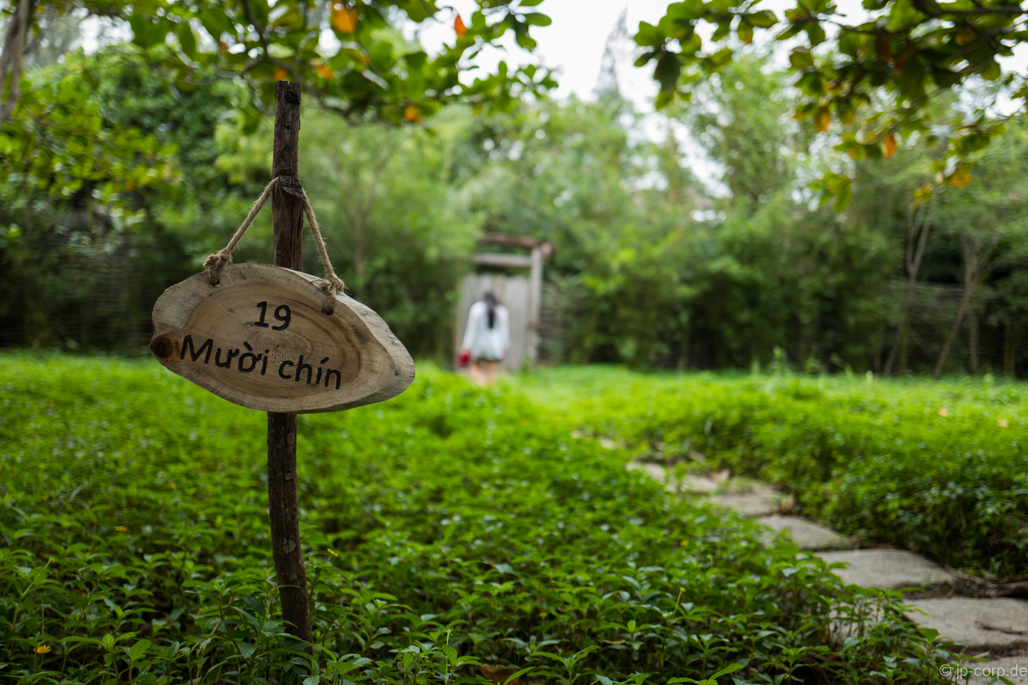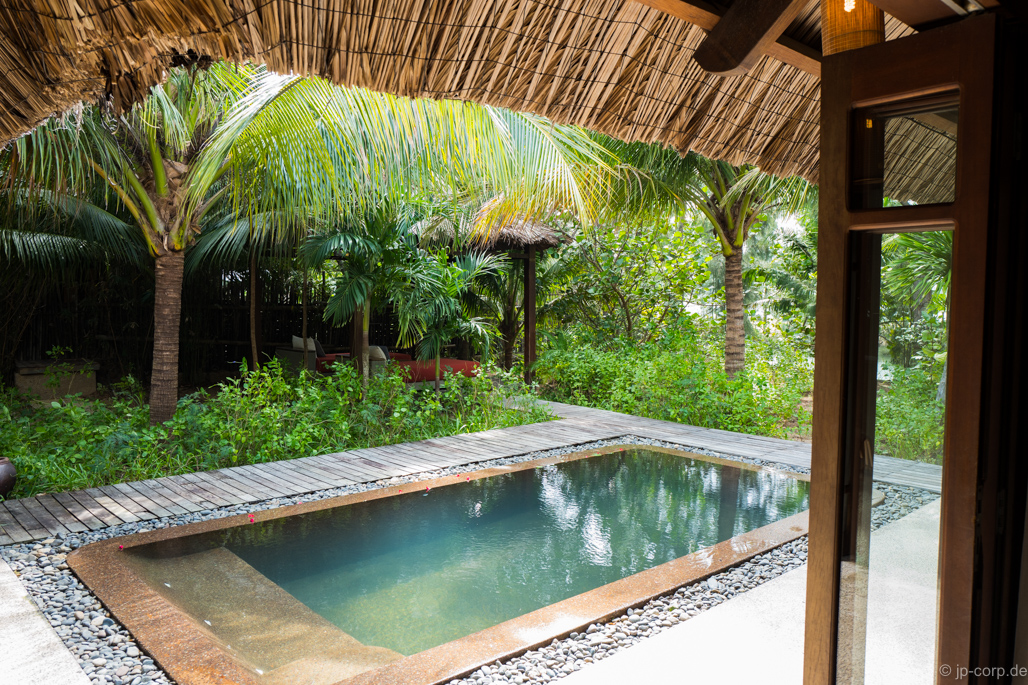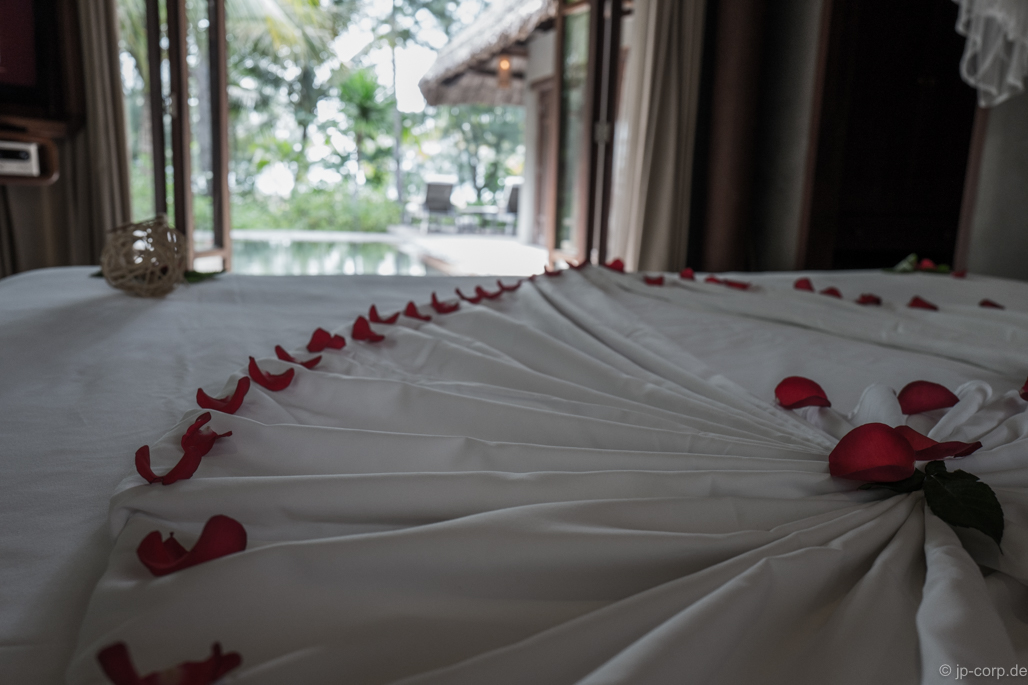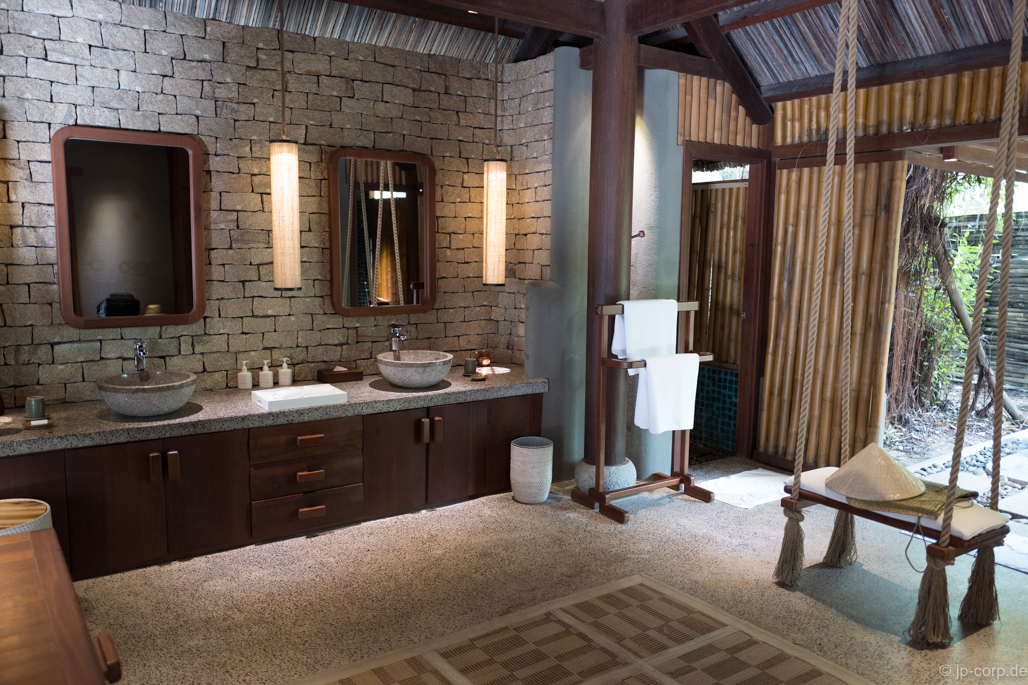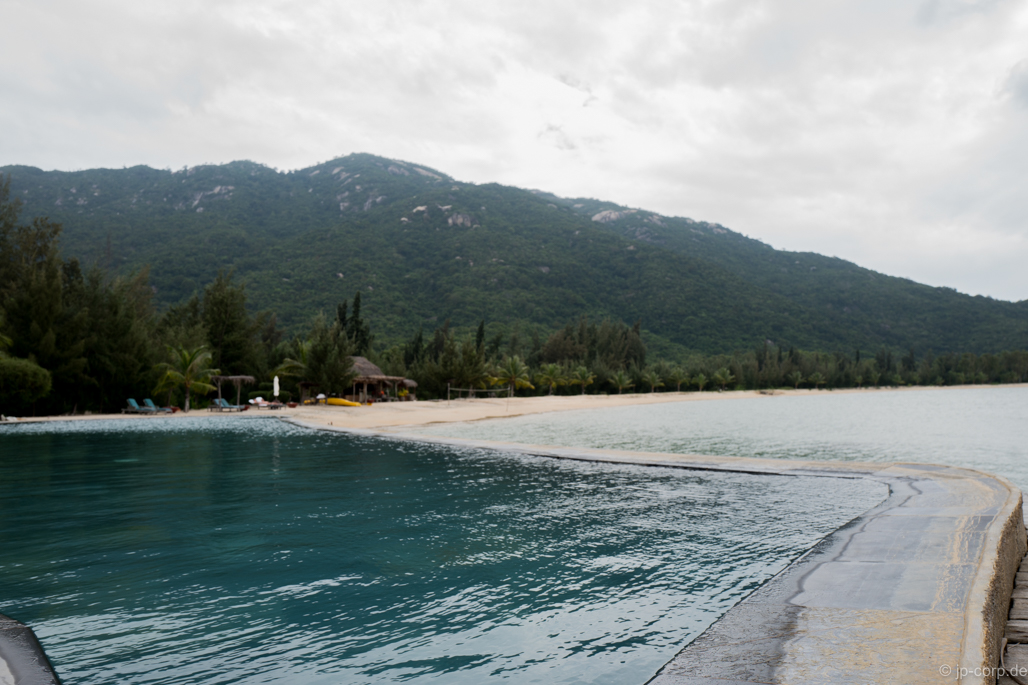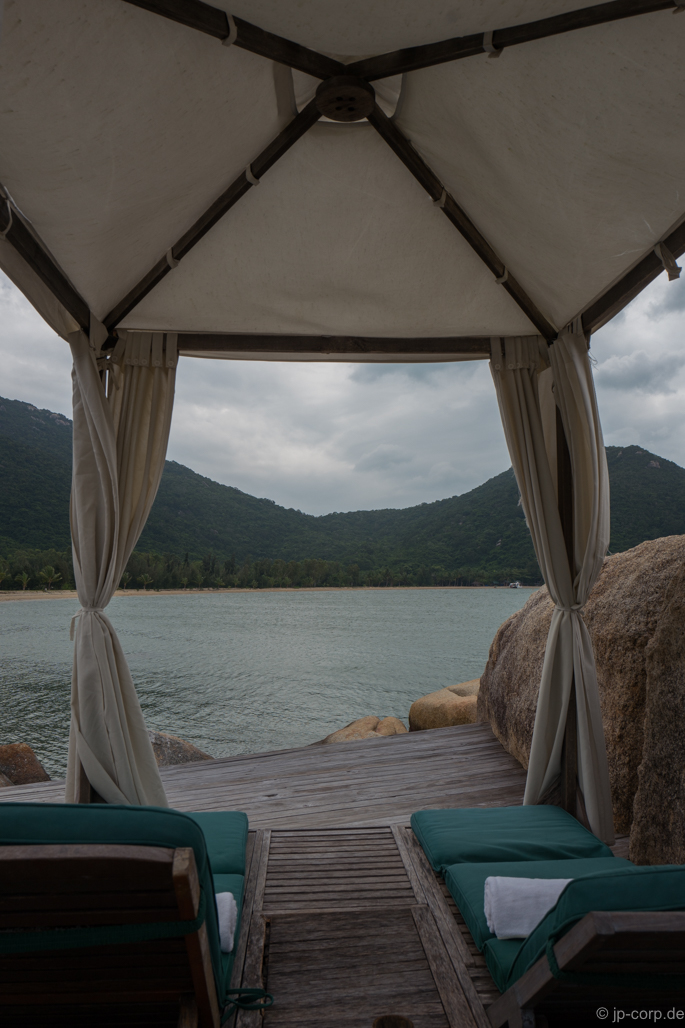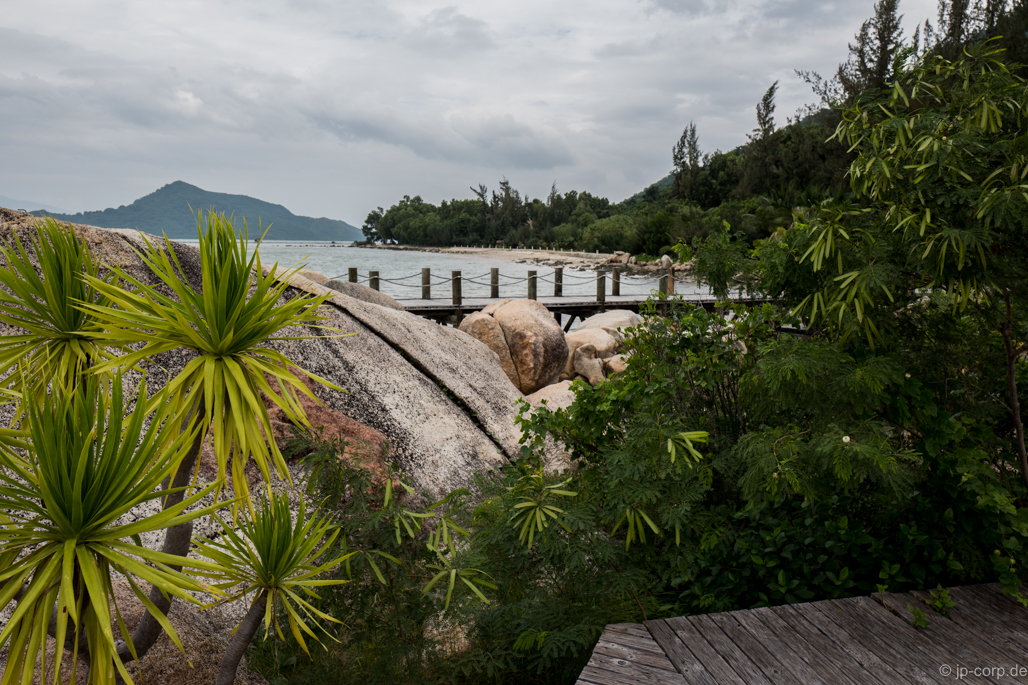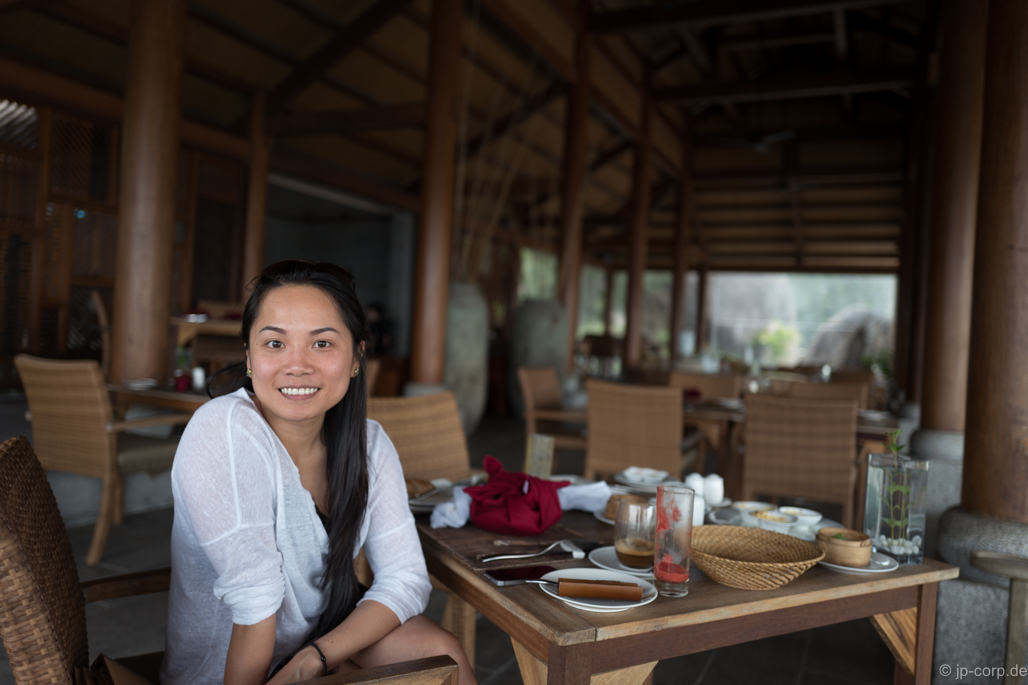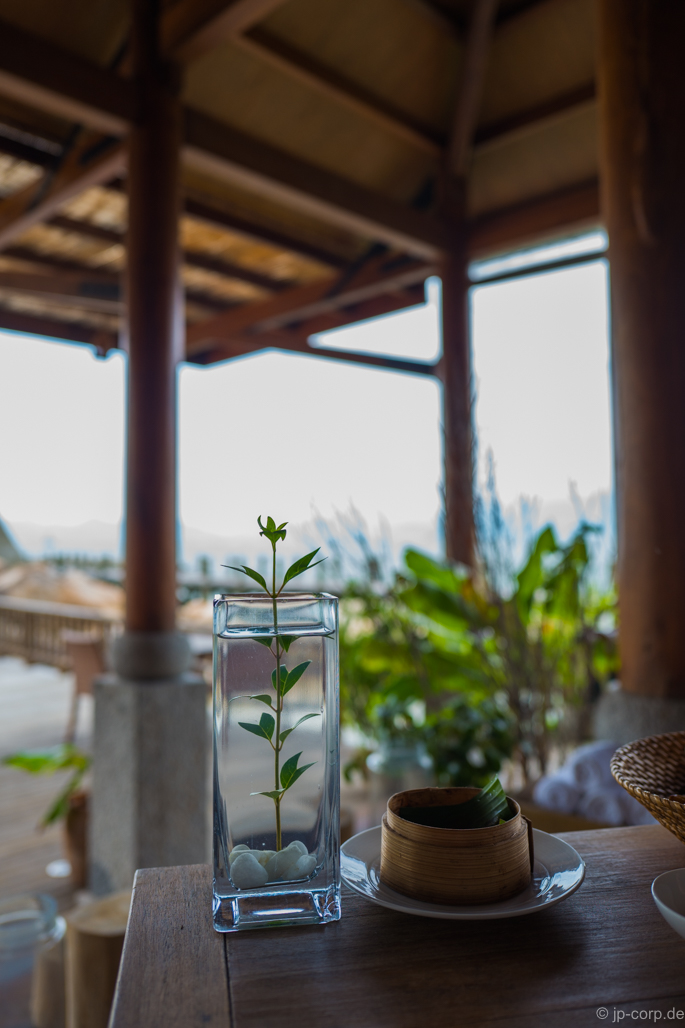 We opted for a Vietnamese menu on all of our 4 nights here despite our not-so-brillant culinary experience at resorts in this standard all over VN. These high-end resorts usually cater for foreign tourists, hence often have a foreign chef that, on his best day, can only make avarage Vietnamese dishes. To our surprises, L'Alyana does not only have a Vietnamese chef, but also a local one. The staffs told us that he's from Nha Trang himself and he goes to the market on the mainland everyday (or have his staffs do it) to pick out the best possible ingredients for the Menu of the day. Being quite picky when it comes to my own national cuisine, I couldn't complain one bit. Every dish was prepared with much love and care, and above all, they taste exactly like I knew them from my mom's kitchen, authentic and beyond delish. We would just come back here alone for the foods. Yes, they were that good.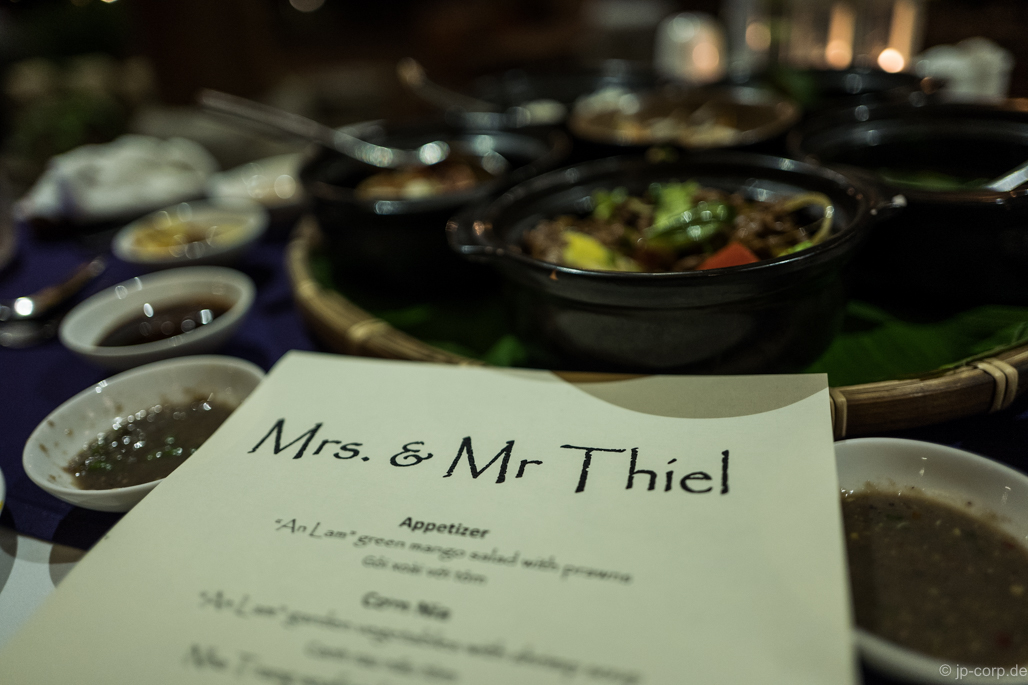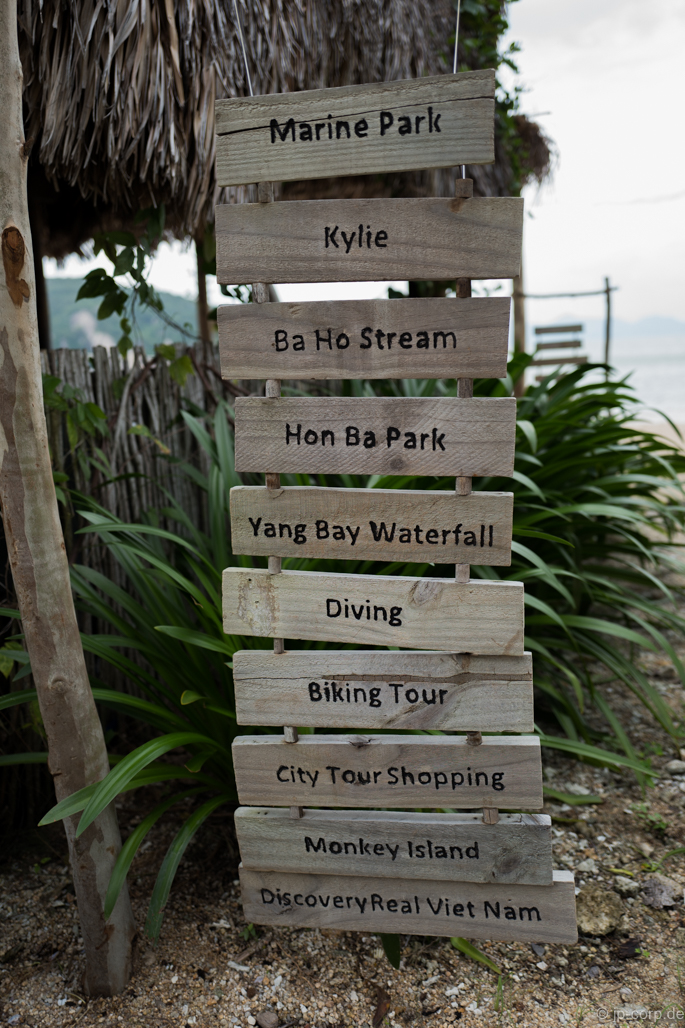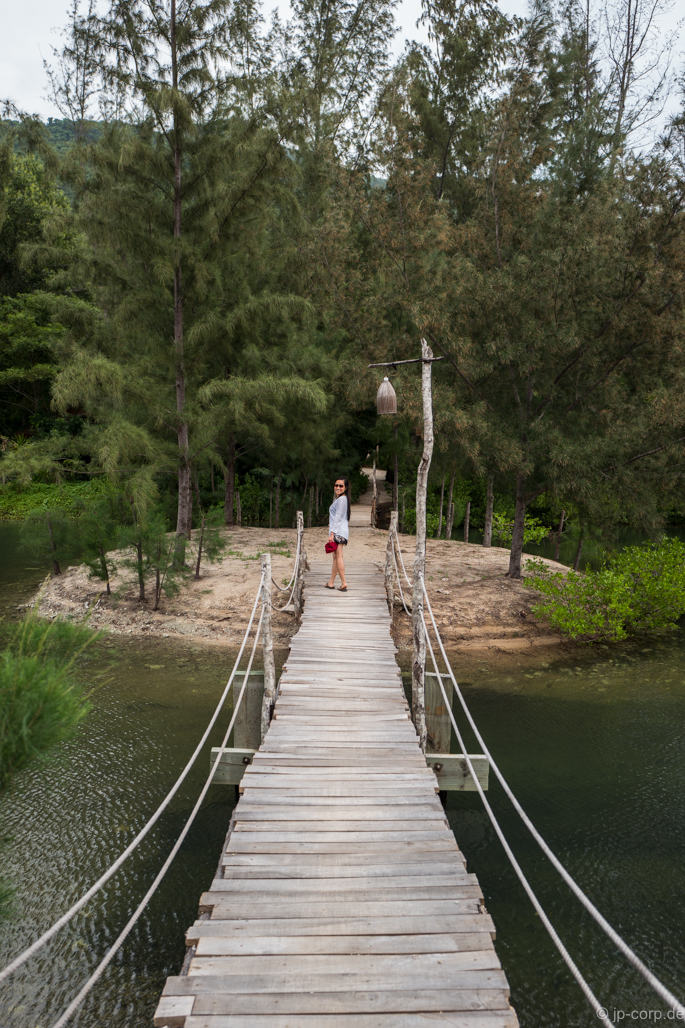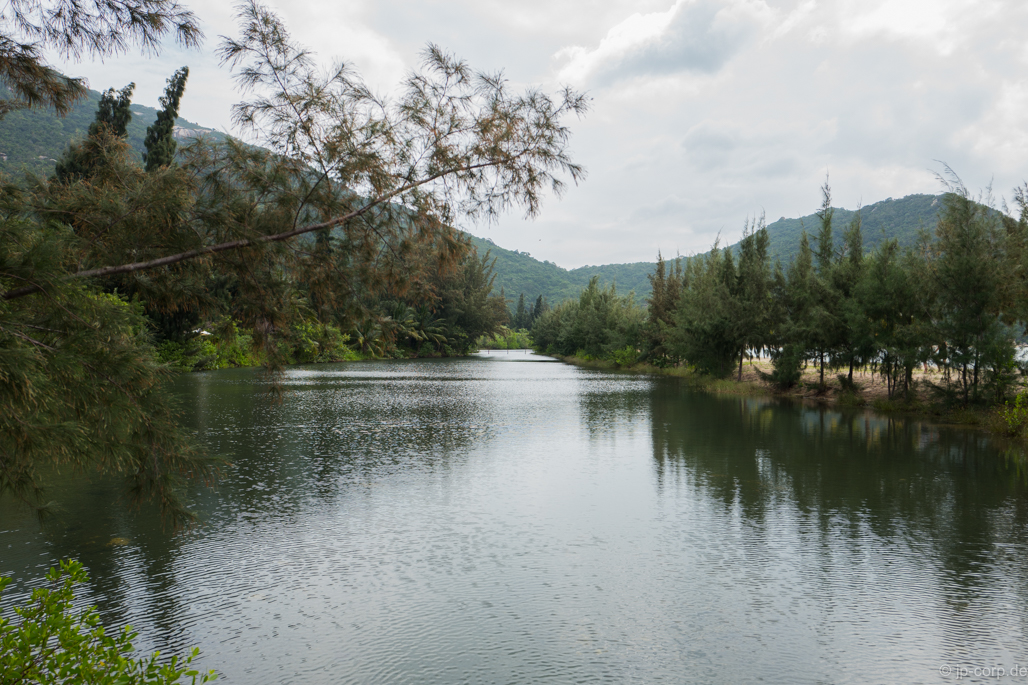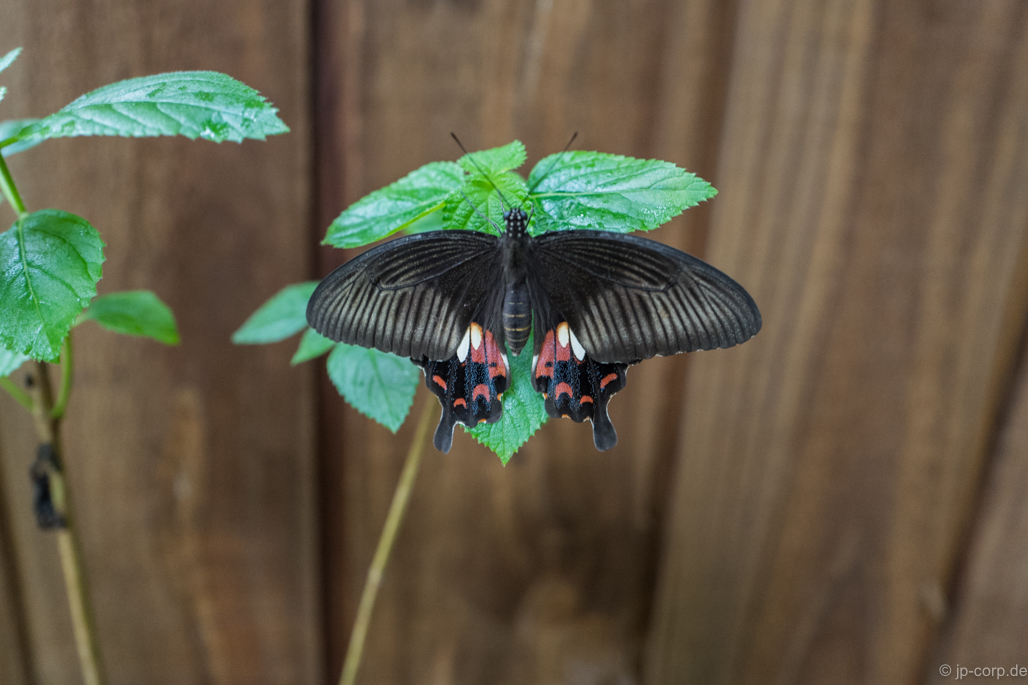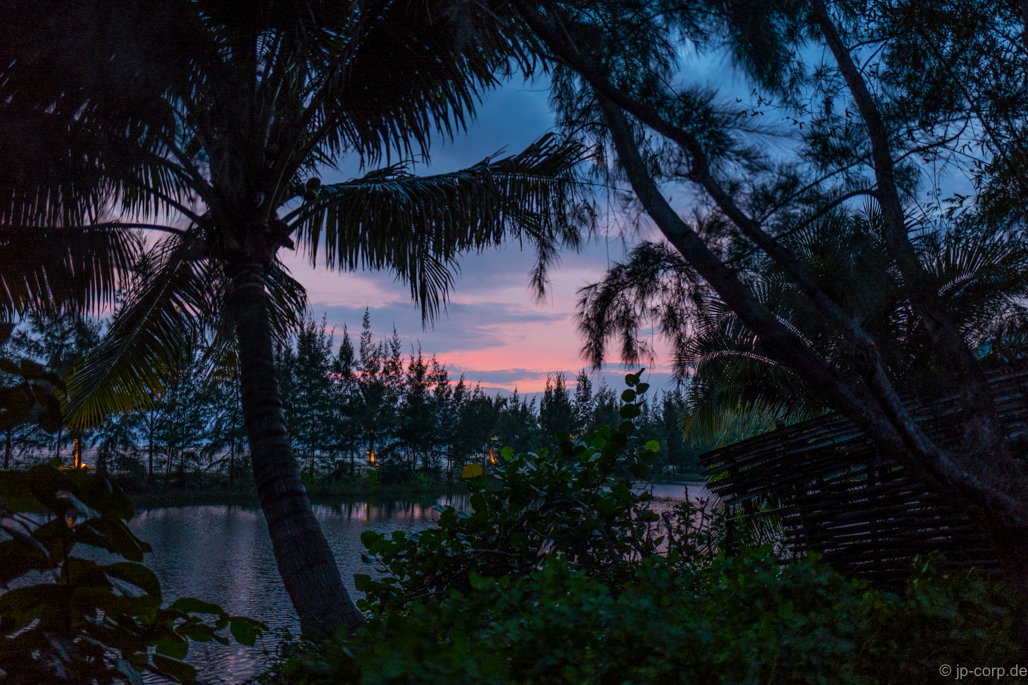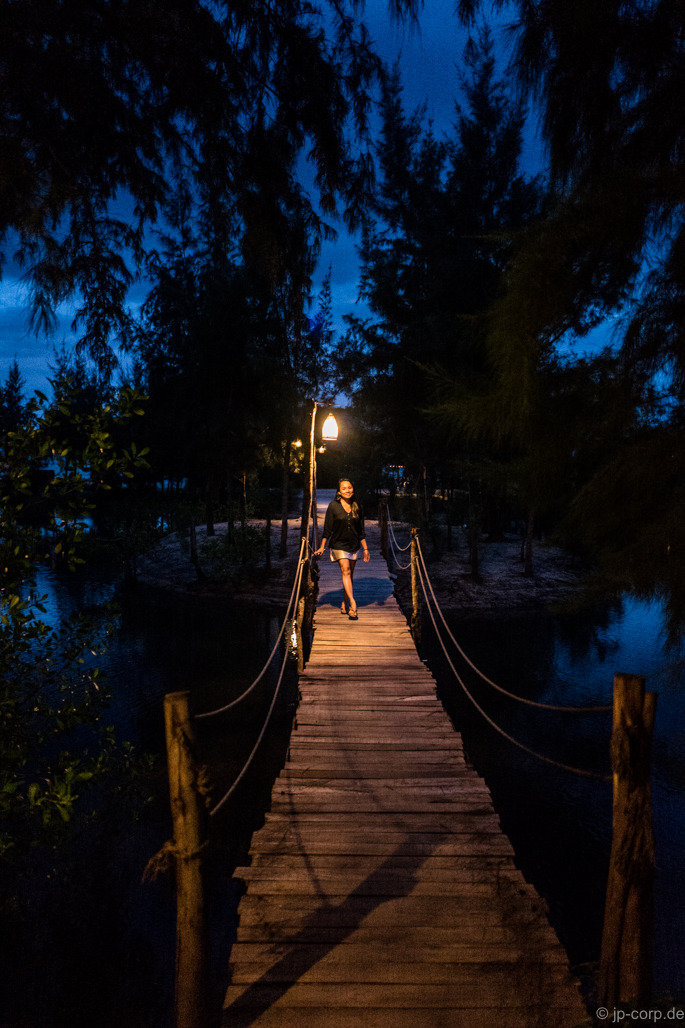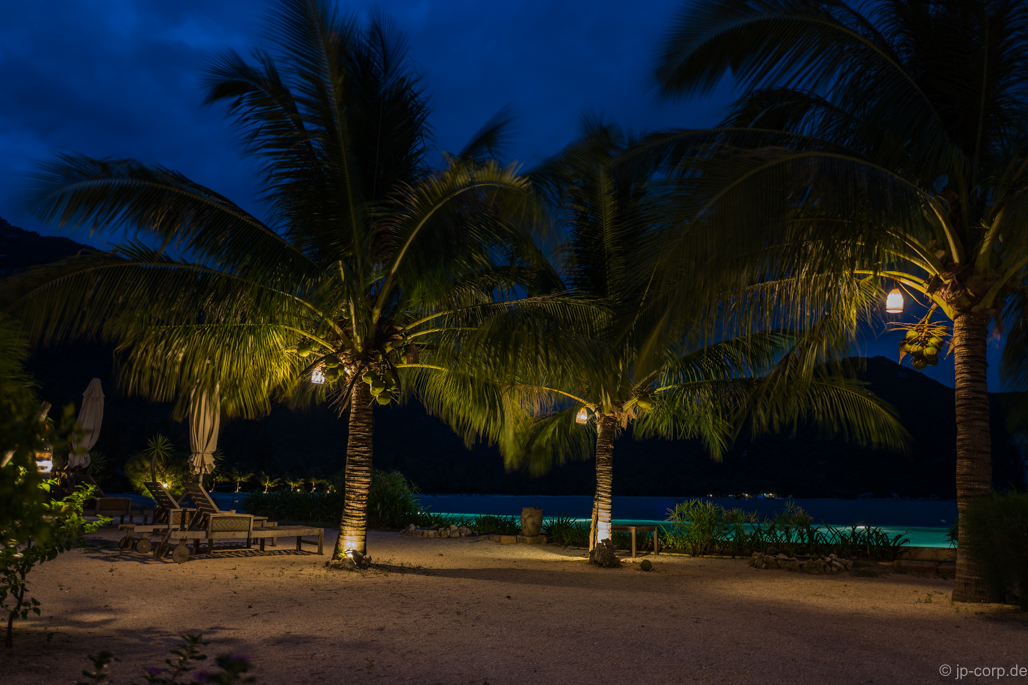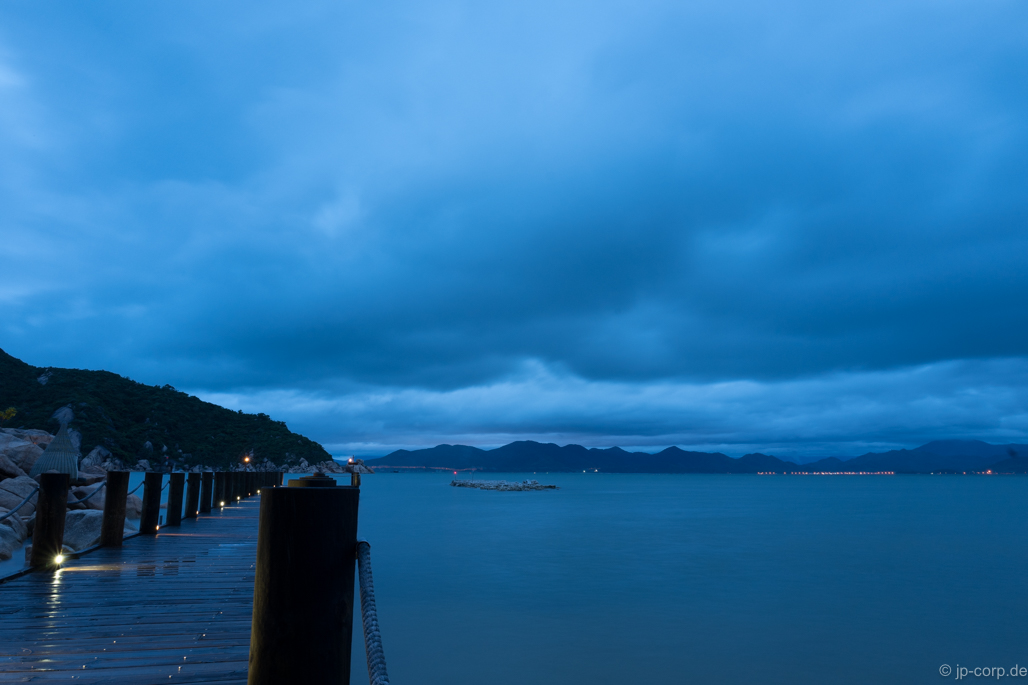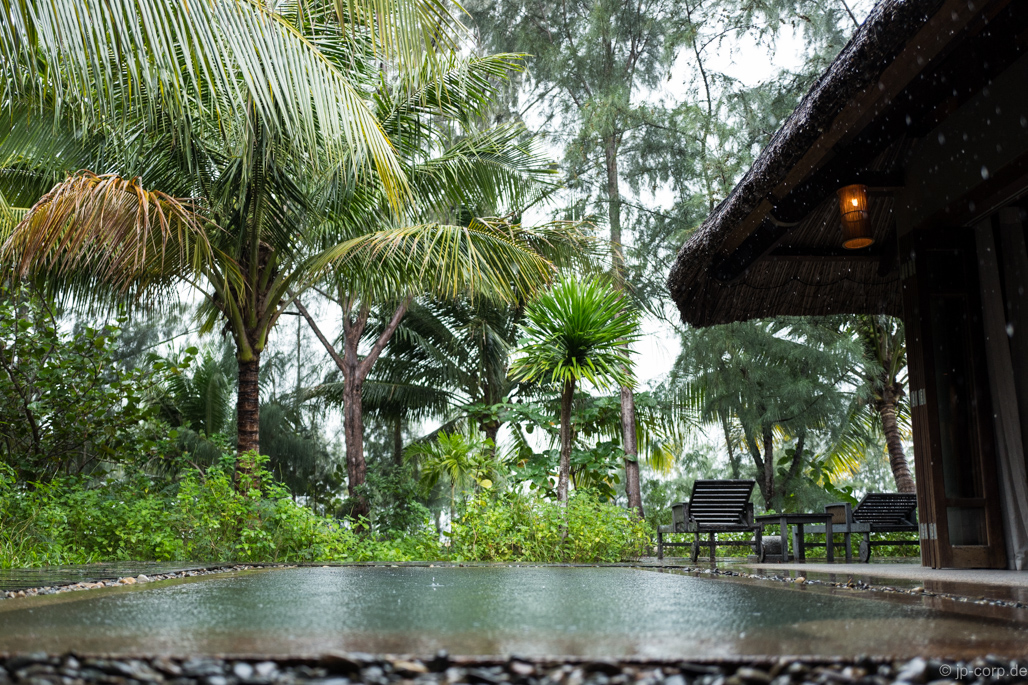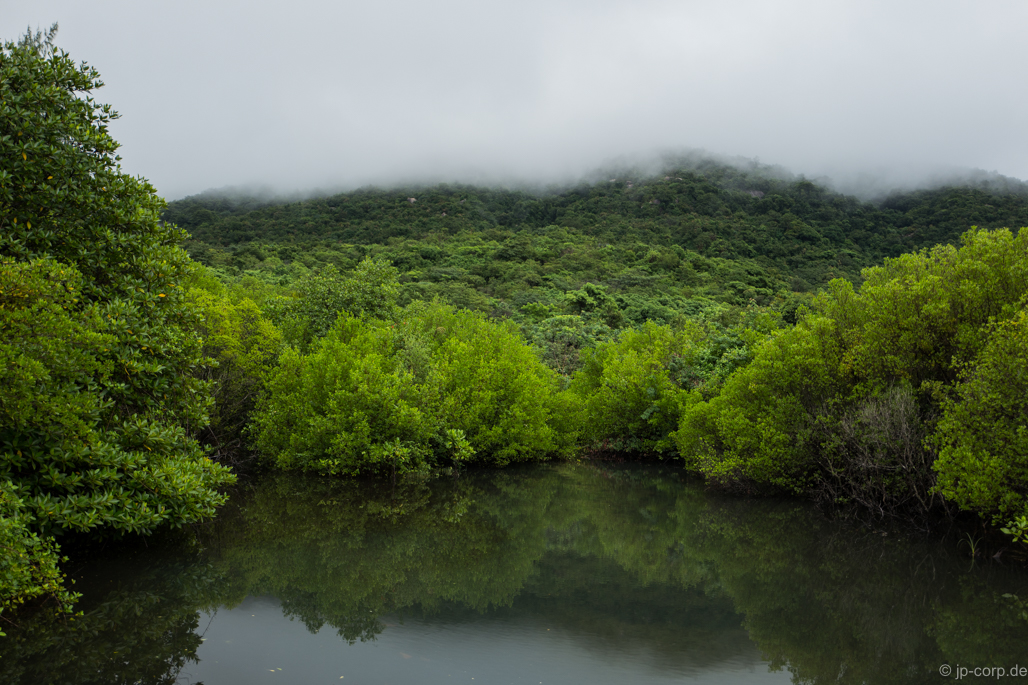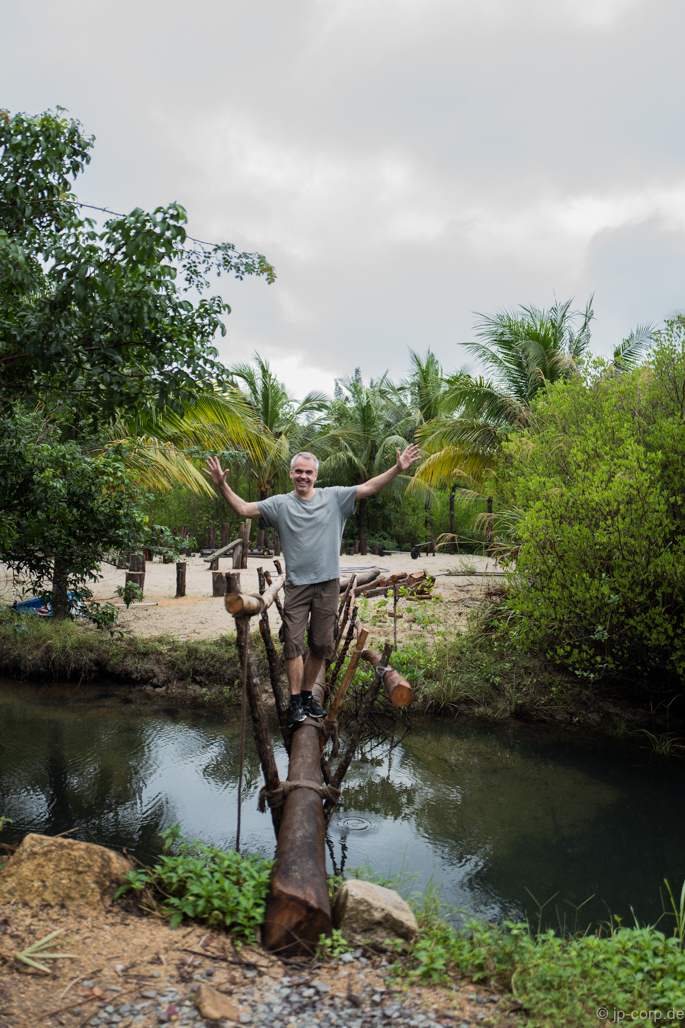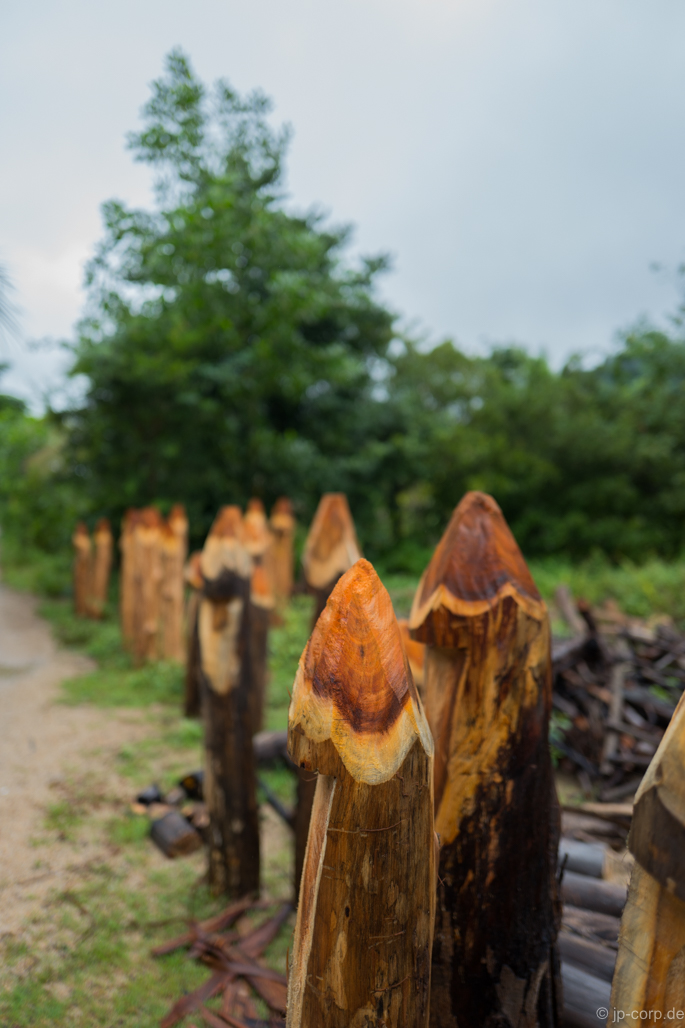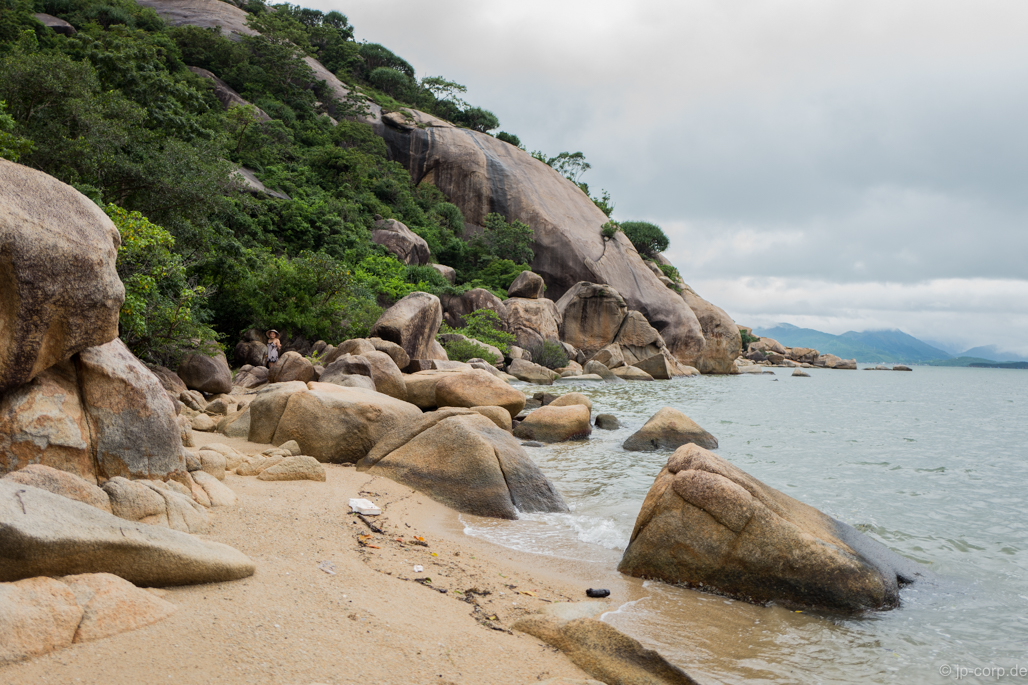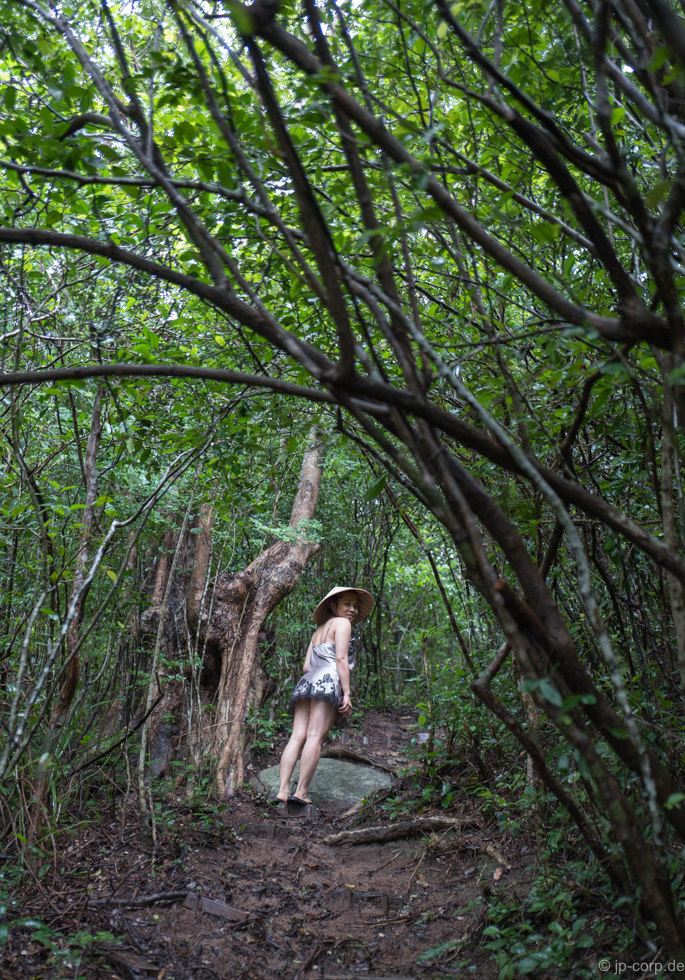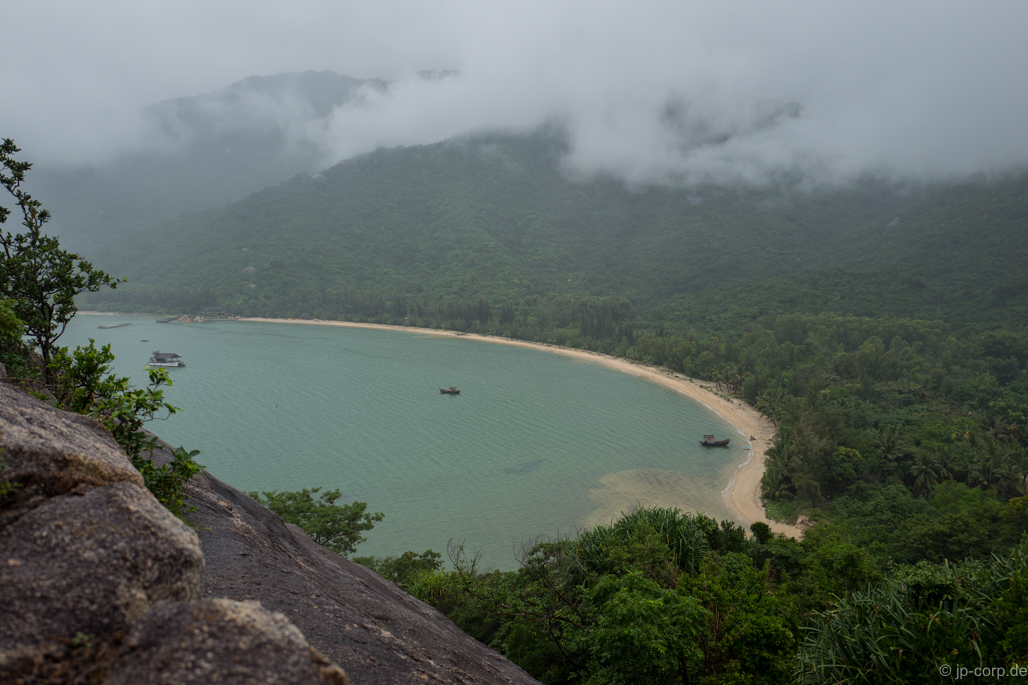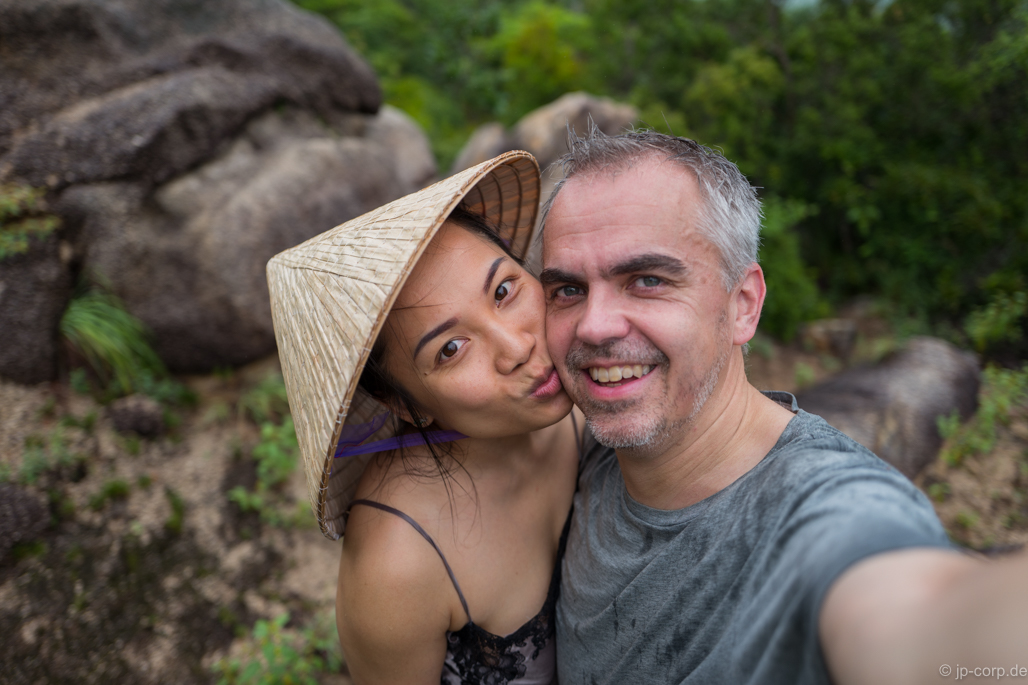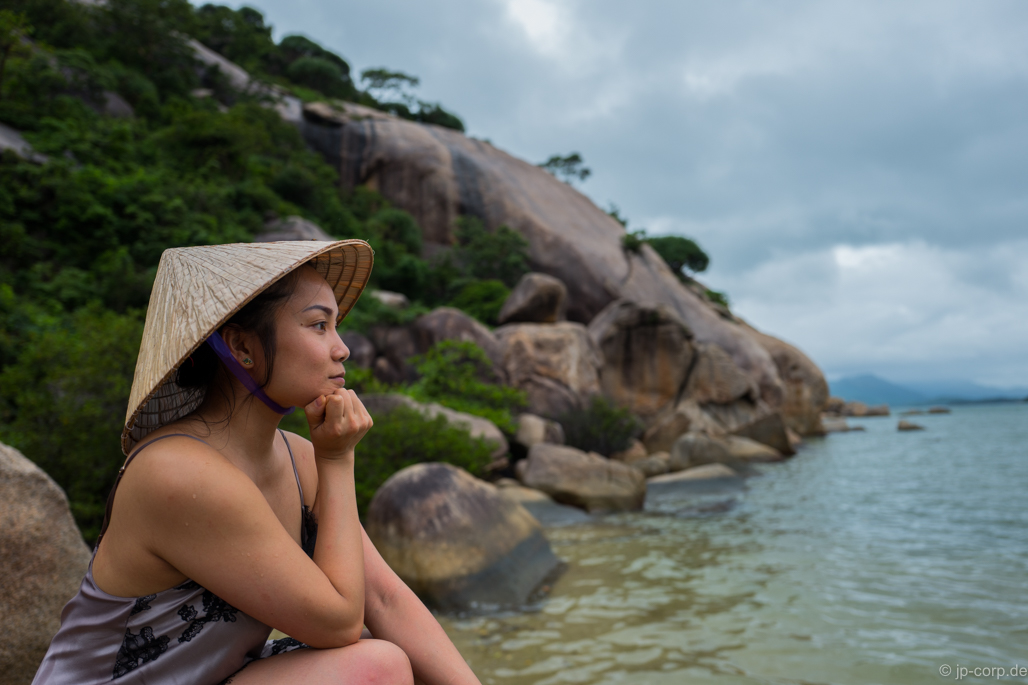 To compensate for the bad weather, Alex, the resort manager, has organized one bon-fire cocktail party on one of the nights and a coffee tasting on one afternoon. He also told us they have plans to expand and double the resort's capacity in the coming years. We only hope they could manage to preserve the local touch that made this place stand out from all other places we've seen in Vietnam cause we'd like to come back here someday.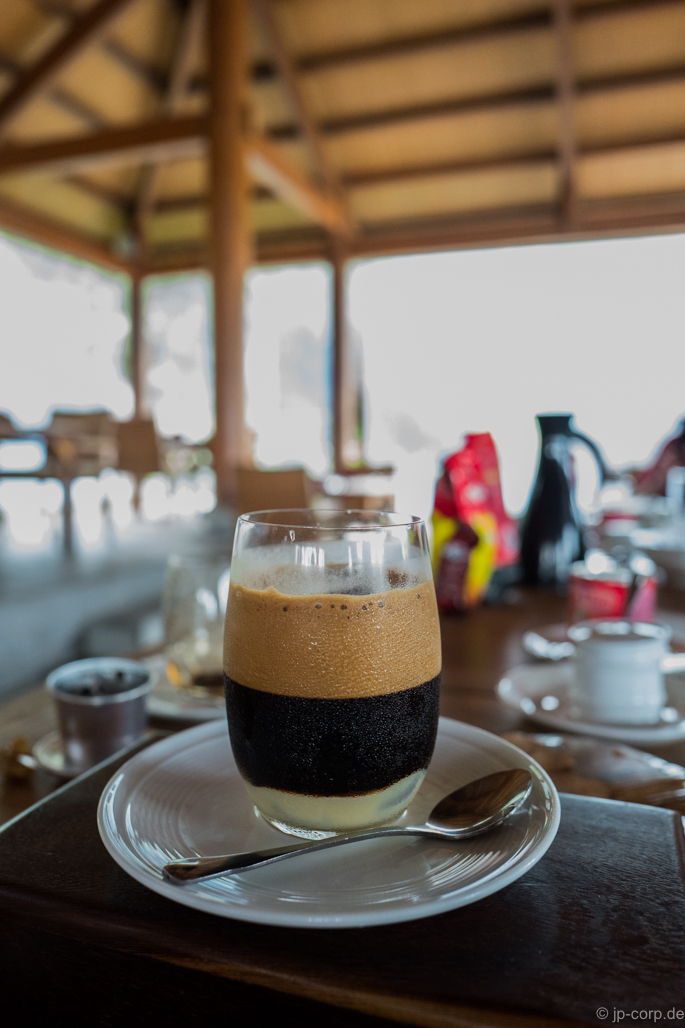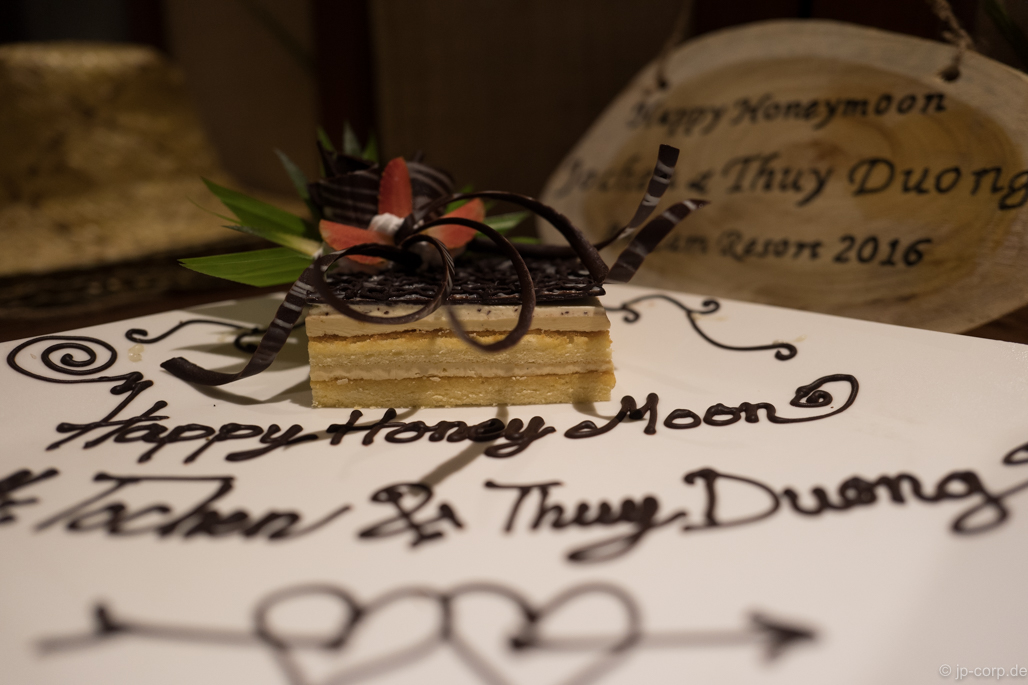 P.s. On our departure day it had rained so hard that the road to the airport was temporarily unnavigable. We decided on short notice to postpone our flight back to Saigon for one night to check out Nha Trang city. To our despair, it was the worst experience we've ever had in Vietnam. In every corner of the city, there were signs in Russian and Chinese languages to be seen, a (sad) indication that Nha Trang had chosen to cater for these two specific tourist groups at the costs of loosing others. Don't get me wrong cause I'm the last one to judge anyone based on their origins. But walking around town, we didn't feel one bit like we were in Vietnam, and that's the sad part of it. Even in our hotel (Intercontinenta), these specific guests couldn't help but bothering anyone and everyone they came in contact with. They were loud, rude, and seemed to be starving all the time… Nha Trang seems to have given up on its own identity in trade of economic developments. I might be overreacting here cause we usually avoid crowded places, but mostly because I know the old Nha Trang. It used to be such a cool city with the best seafoods and public beaches. People were happy, relaxed, and genuinly uninterested in tourists. I guess the Thai feel the same way about Phuket… I miss the old Nha Trang though.