---
For some unknown reasons Hue had never been on the top of our list, totally overshadowed by our favorite city of Hoi An.  Upon receving the wedding invitation of our friends from Frankfurt (he's American-German and she's originally from Hue) who happened to tie the knots during the time we're in Vietnam, we knew we couldn't miss it.
It's quite easy to come to Hue cause it has an airport of its own, like most cities in Vietnam. Since it's the end of our journey, we began to feel quite tired of the noise and the crowds that occupied the streets of Saigon and pretty much every where we went. Upon arriving in Hue, we were so positively surprised that Hue turned out to be the odd one out, seemingly unaffected by mass tourism.
Hue is quiet, peoetic even. Most of the city architecture is kept pretty "old-school", in a very good way. Everwhere you look, you see old temples, wooded houses, women in traditional dresses, men on xich-lo cycle. It is typical for what Vietnam used to look like 50 years or so ago, and we love it. There never seemed to be a rush-hour, nor polution, nor anything people dislike about huge (Asian) cities. It felt almost like a small village (though it has over 300 thousands inhabitants) where everyone knew everyone else. One day we let two xich-lo cycles riding us around. The next day, we rented a motorbike to explore the outer areas. We liked pretty much everything we saw. If there were a next time, we would definitely stay longer than 3 days to explore more.
The first thing we checked out was the Imperial City (like everyone else I guess), a walled palace within the Citadel, one of UNESCO World Heritage Sites. Built way back in the 14th century but it only became the royal residence and national center of power in 1802 with the founding of the Nguyen dynasty. The Citadel is surrounded by four 2-meter-thick walls, each has the length of 2.5 km, facing the Huong River to the East. It originally consisted of 160 buildings/palaces, numerous gates, courtyards, gardens and ponds. Once a political and cultural pride, the citadel was heavily destroyed in a battle in 1968 during the Vietnam war. Of the 160, only 10 buildings survived. You heard me right, only 10 of them remained, what a shame… Nowadays, numerous bullet holes can still be seen on the stone walls.
The city has made great efforts in restoring the sites and preserving what is remained, but with the typical slow Vietnamese pace (and unsufficient funding of course), there's little hope they will be finished anytime soon. Just imagine what it used to look like in its glory days….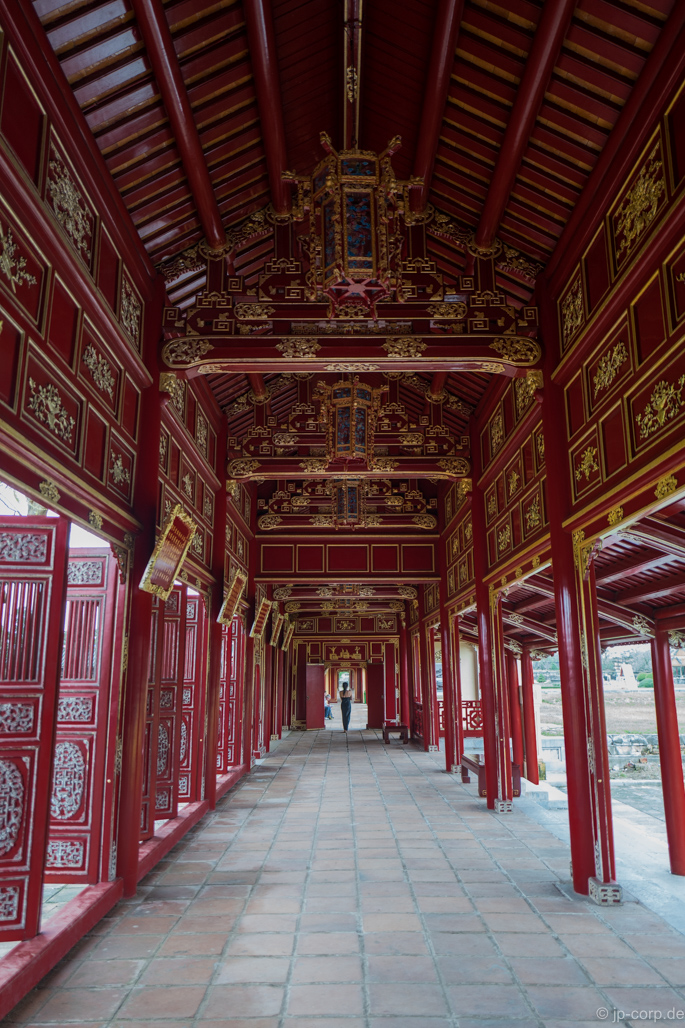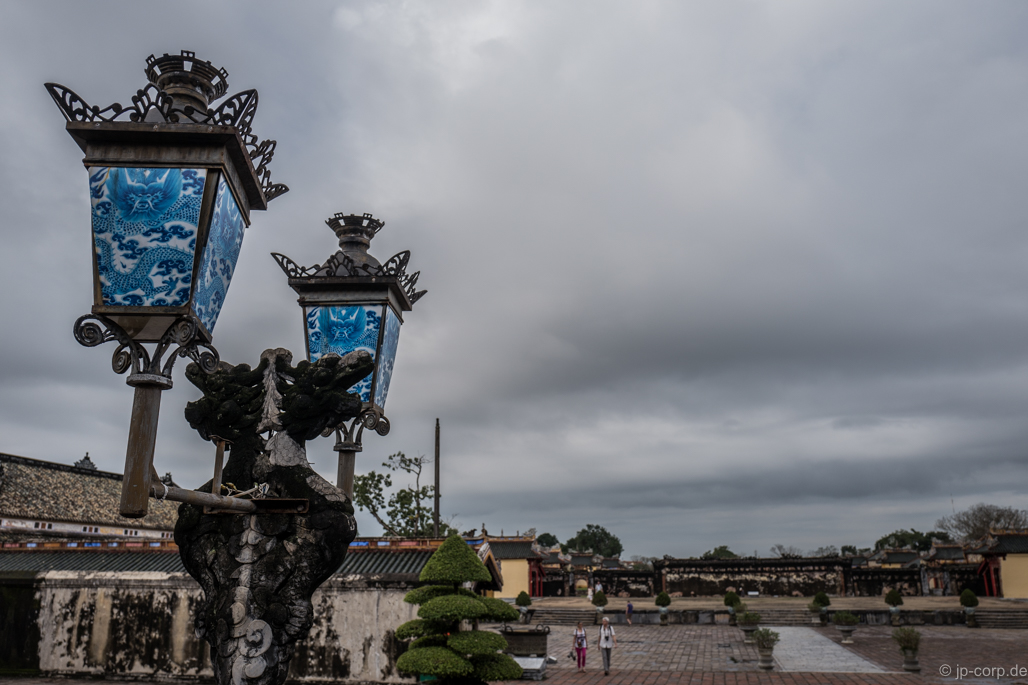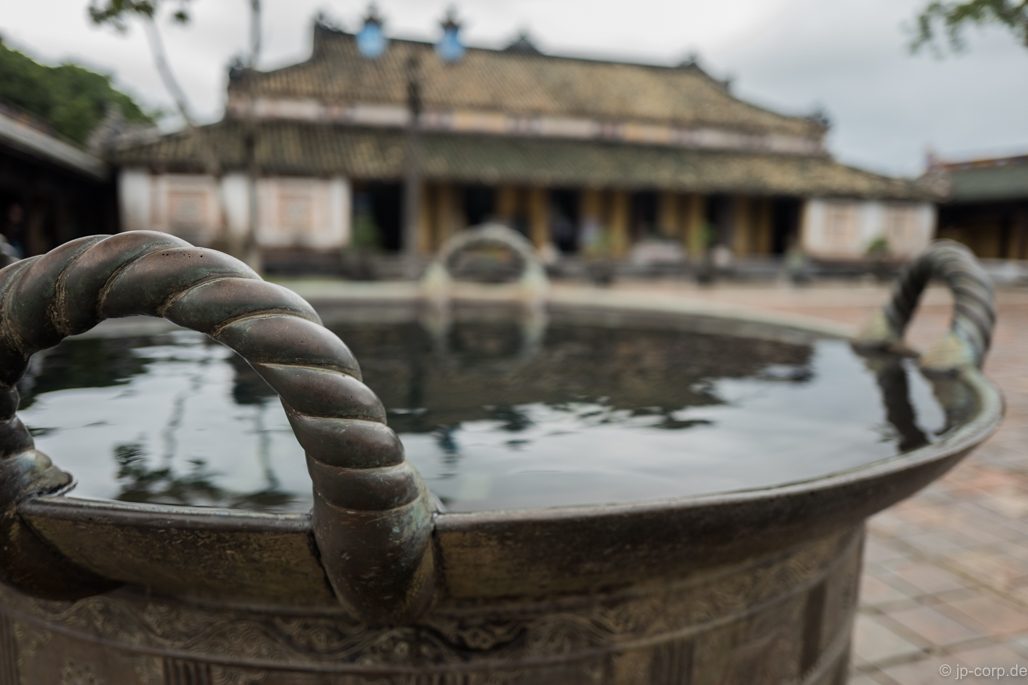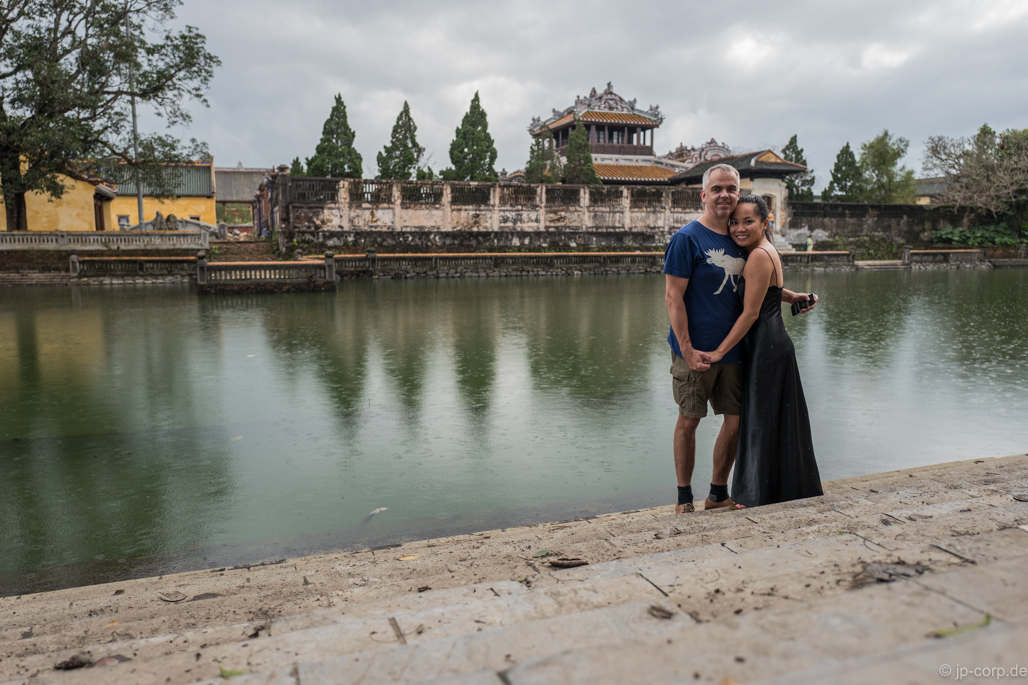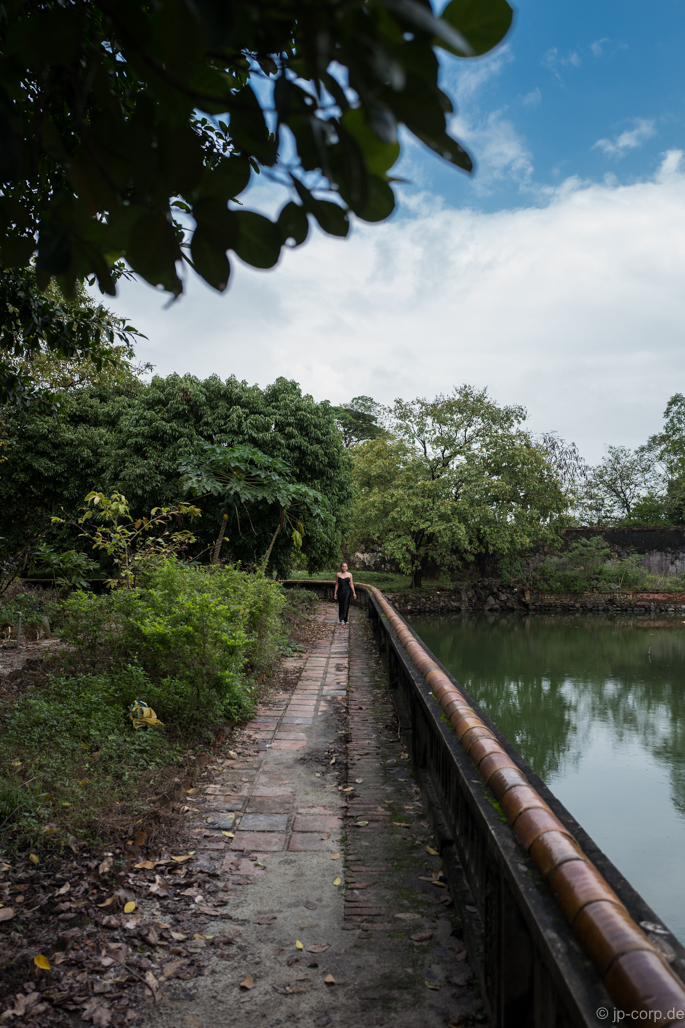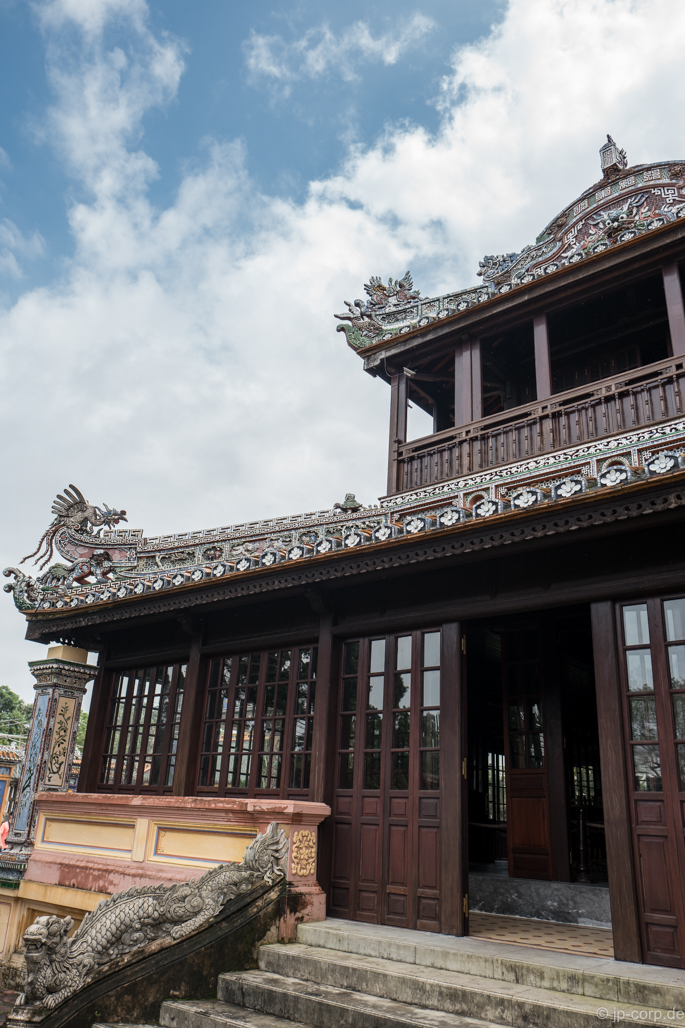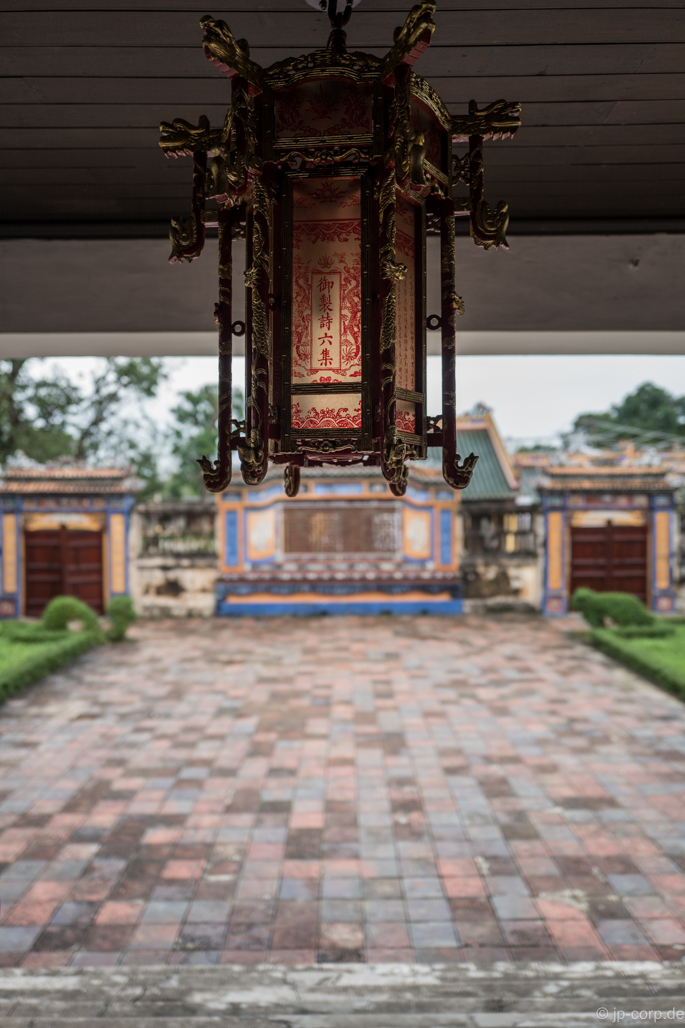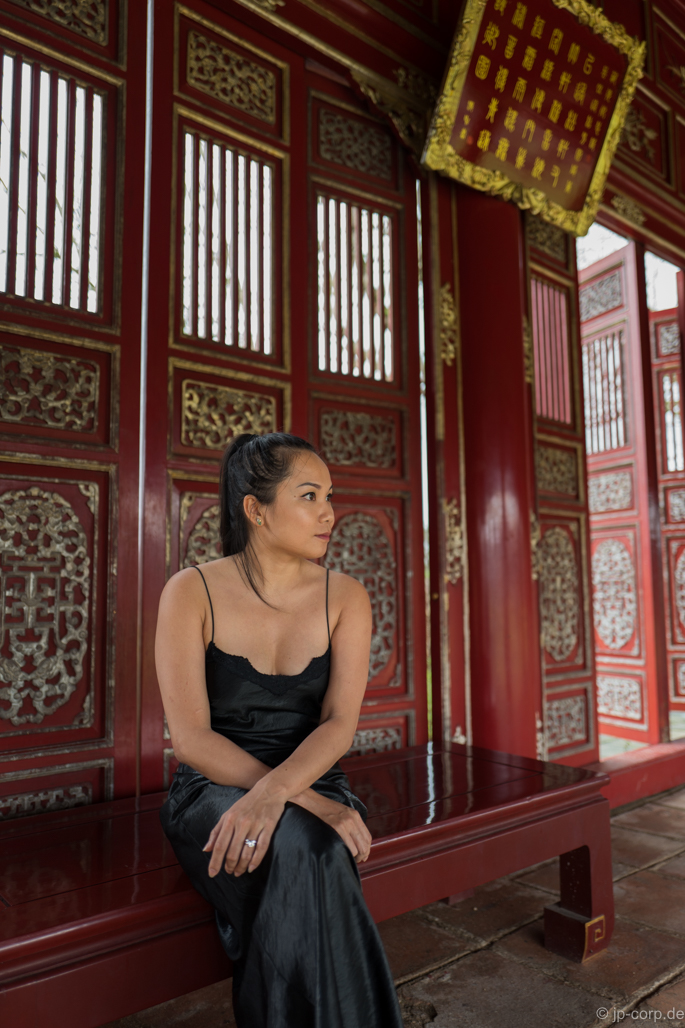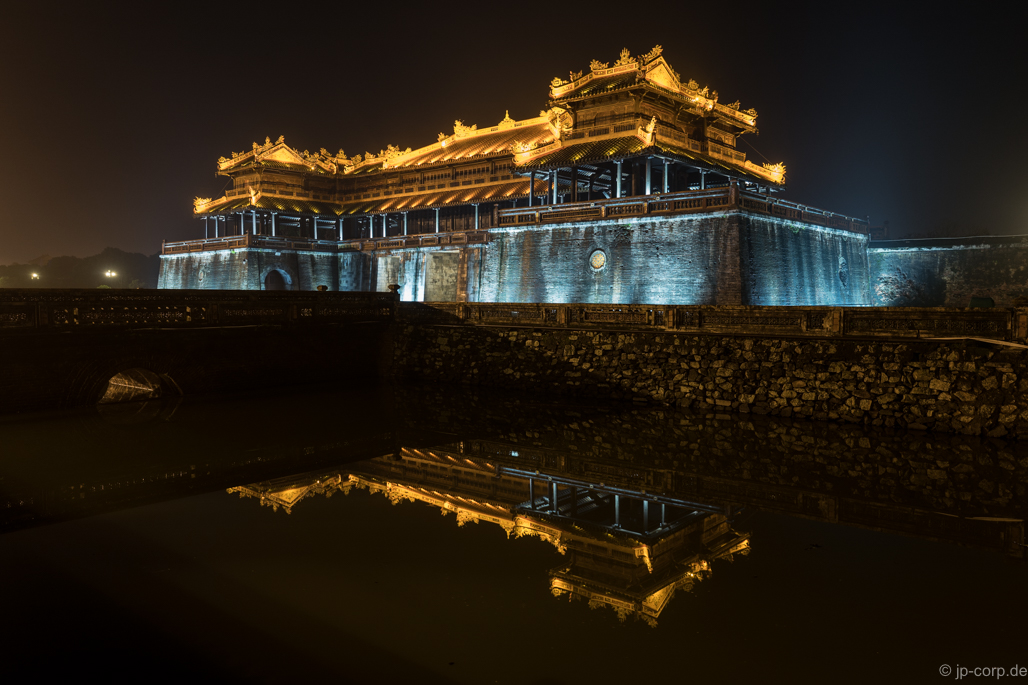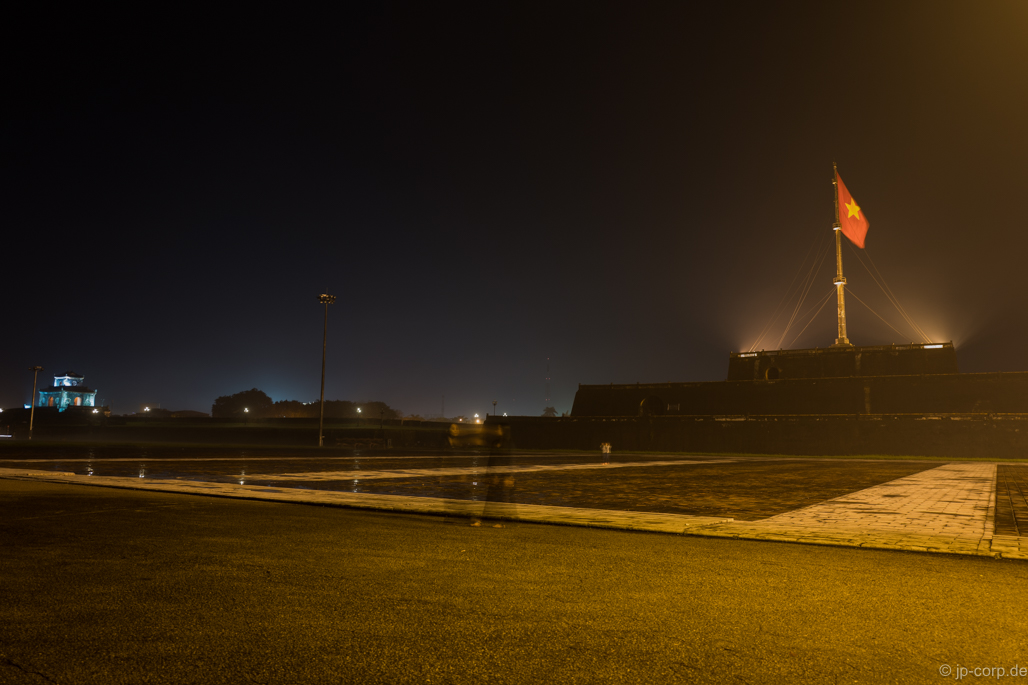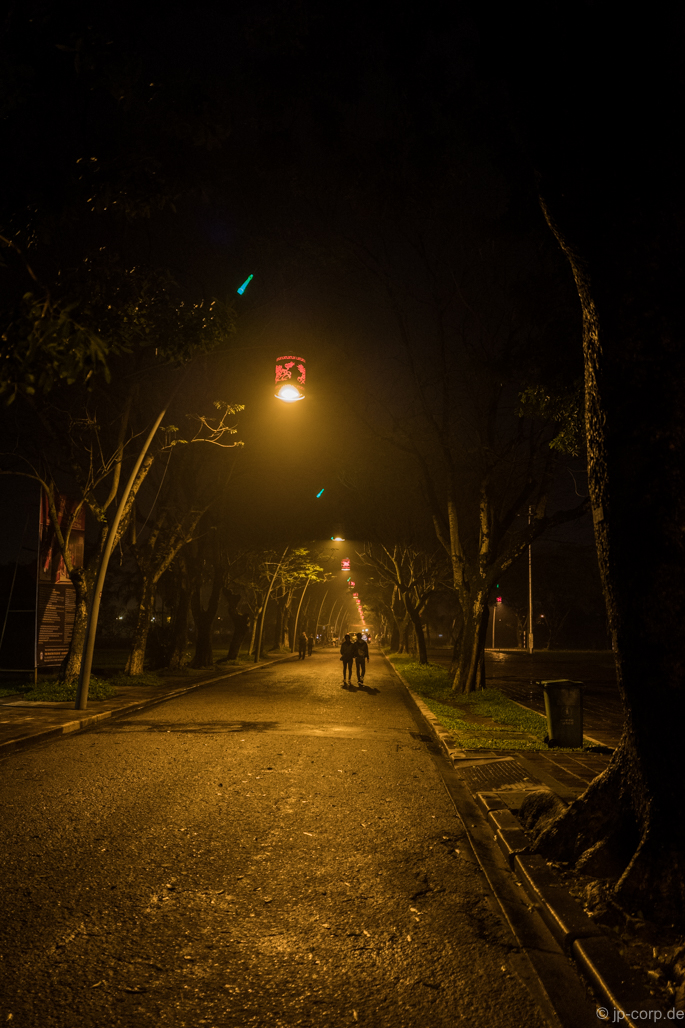 As mentioned above, we did not have much time to explore, but given Hue's small size, I think we managed to see the bigger part of it, leaving out the Royal Tombs for next time.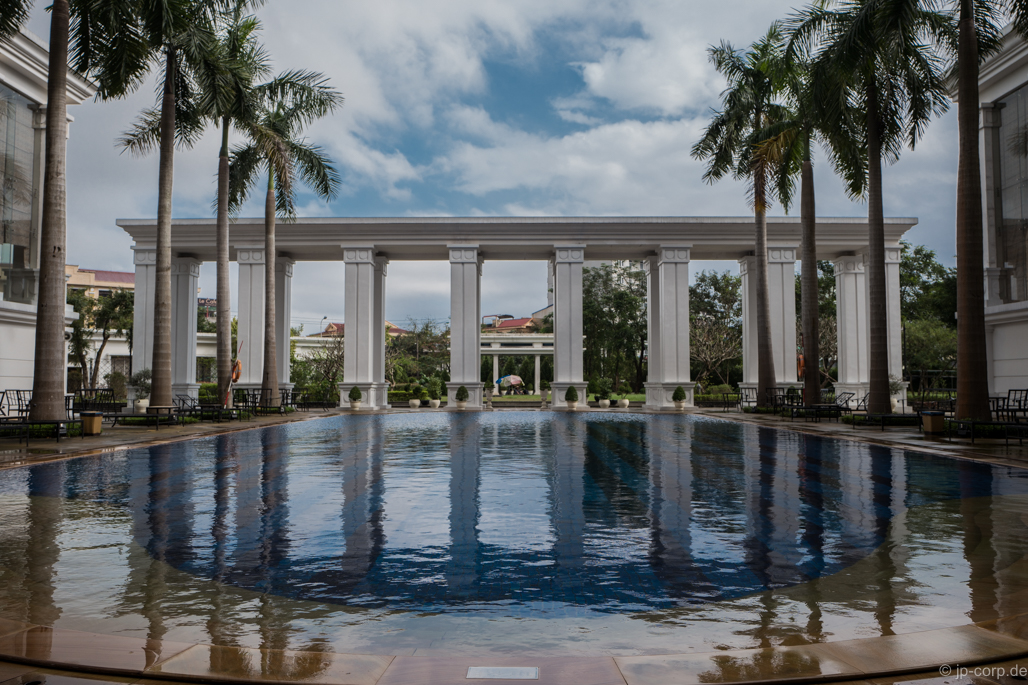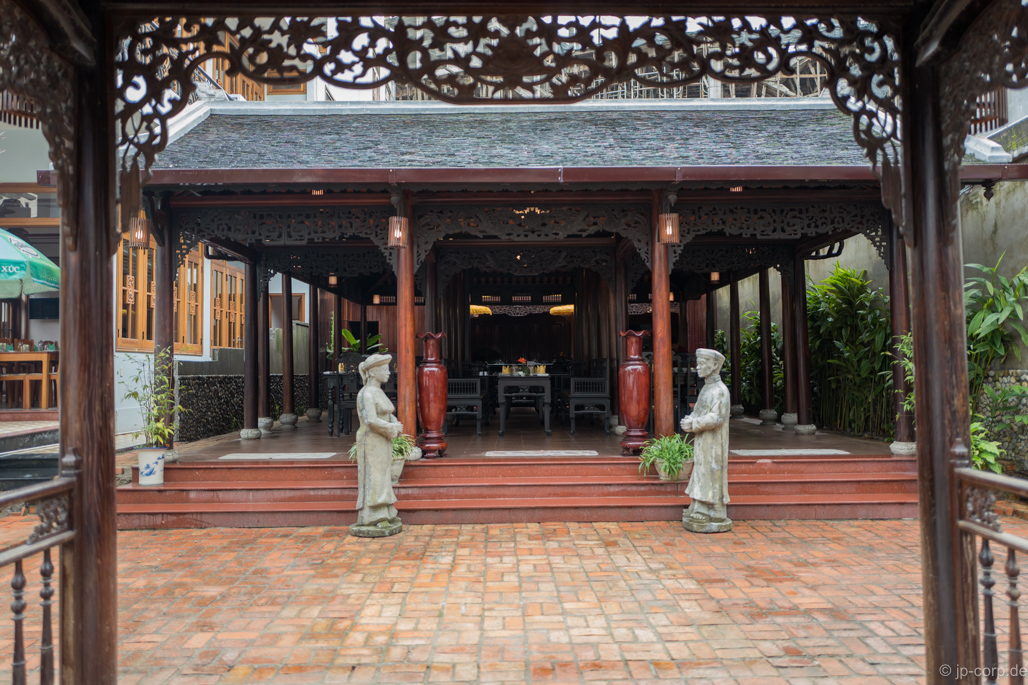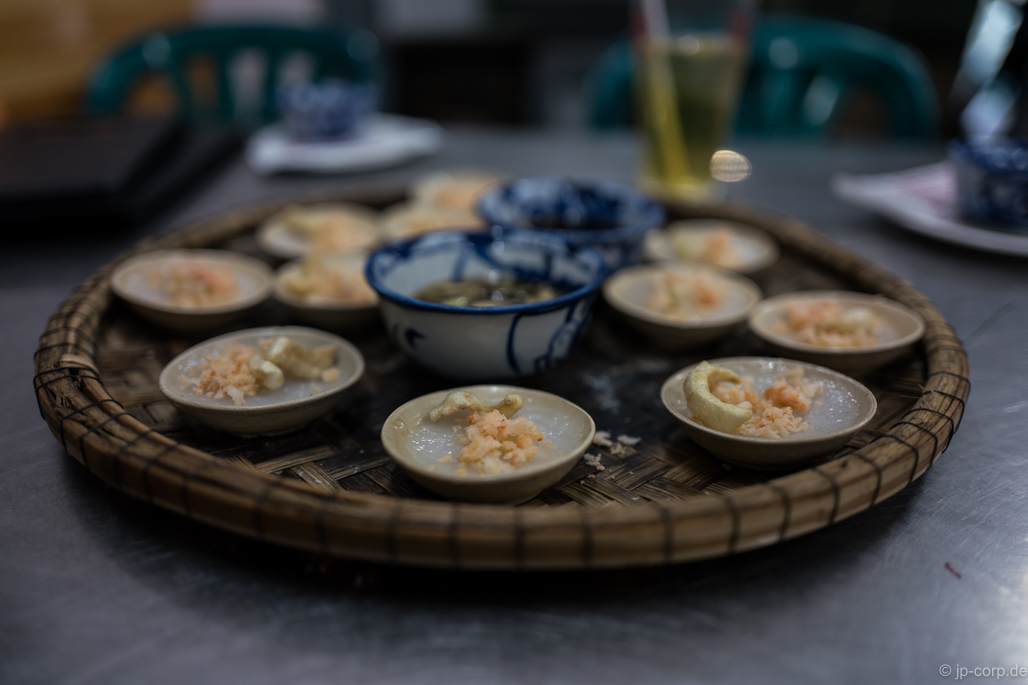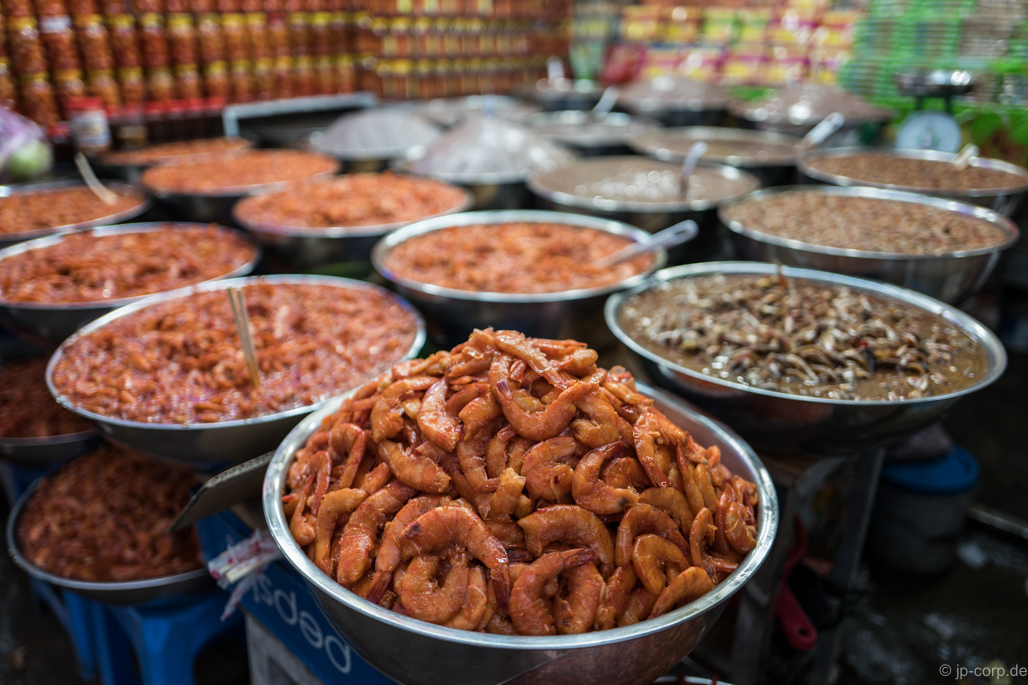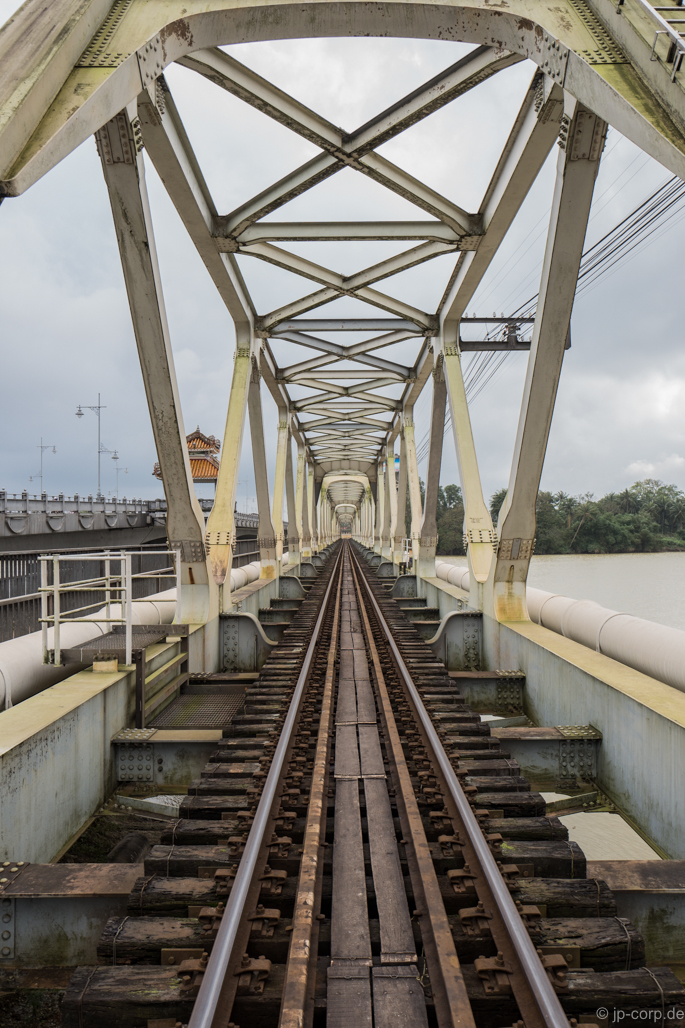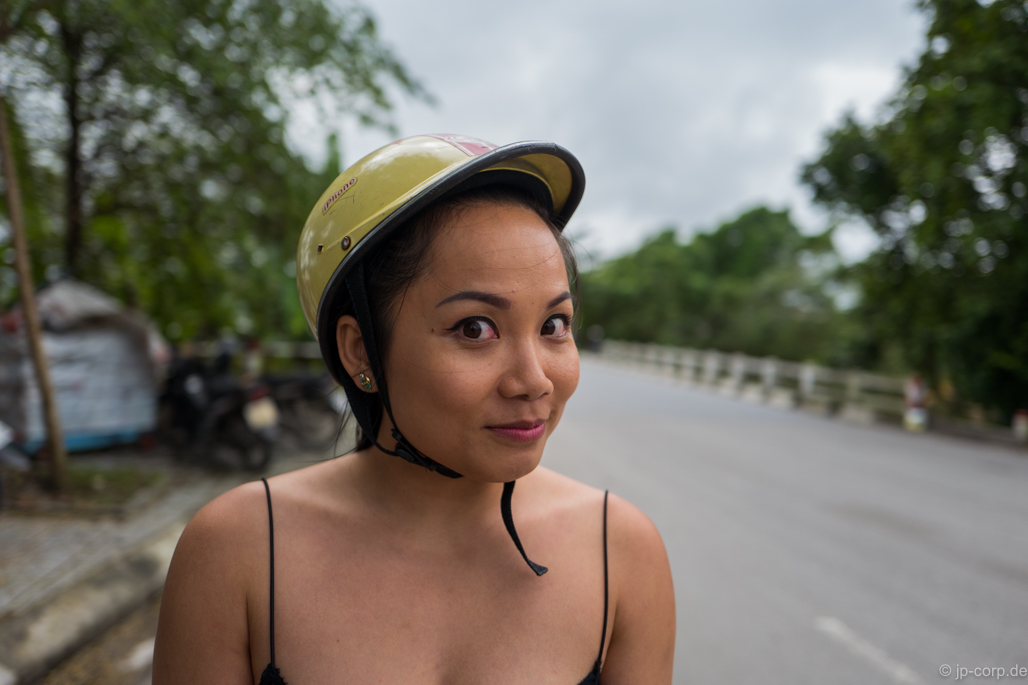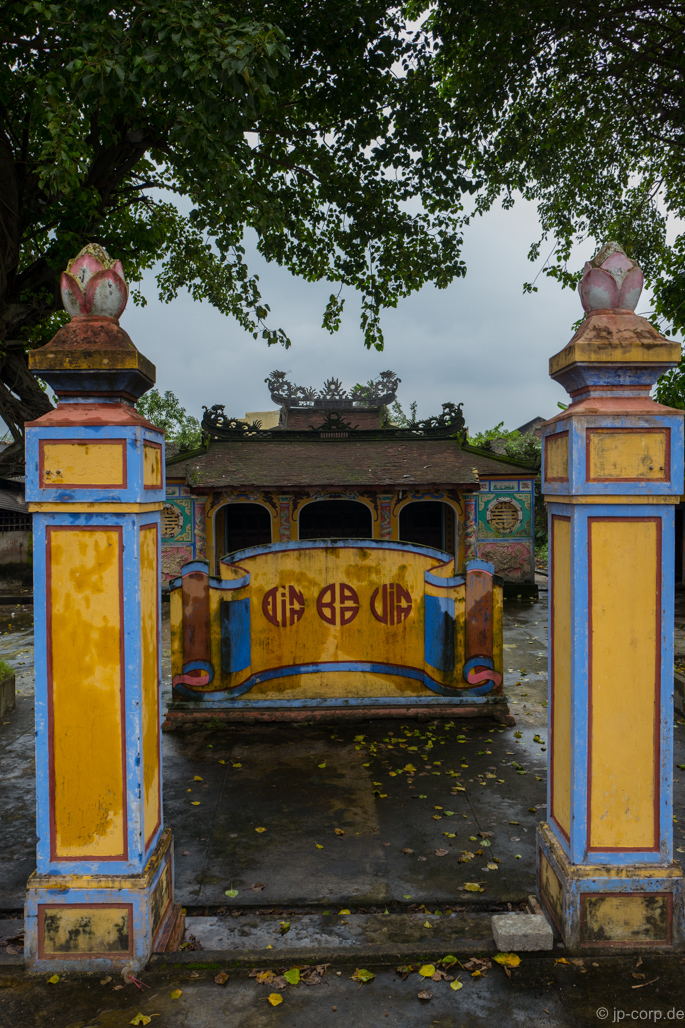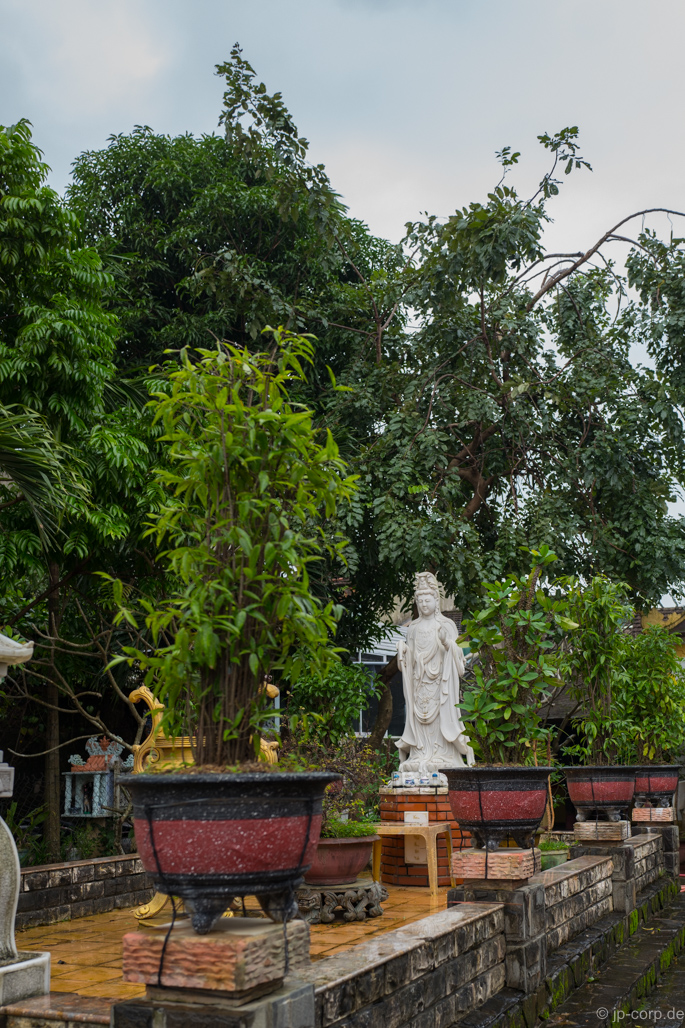 Thien Mu Pagoda, located nicely on a little hill next to the Huong River, is built in 1601 and is the unoffical symbol of the city of Hue. It is a short and scenic drive from the Citadel long the river, luckily we had a rented bike.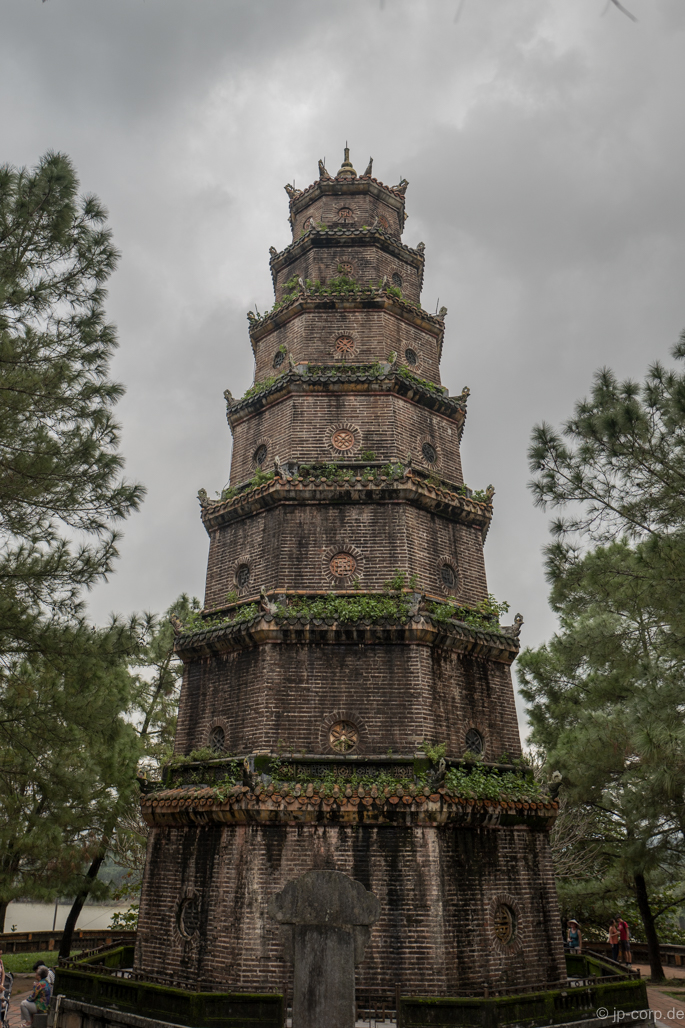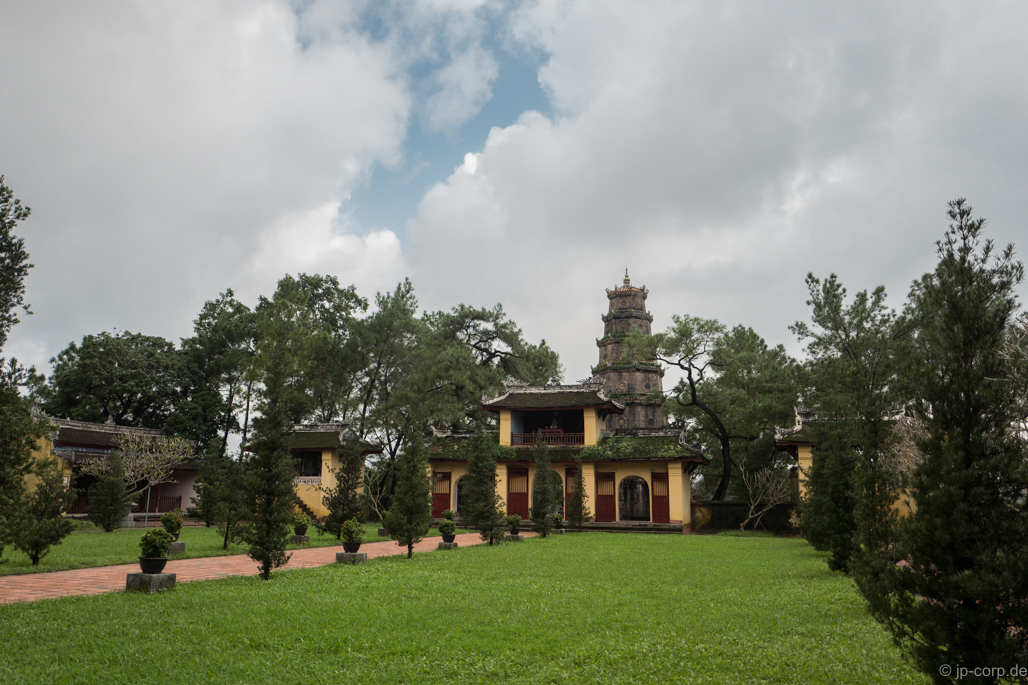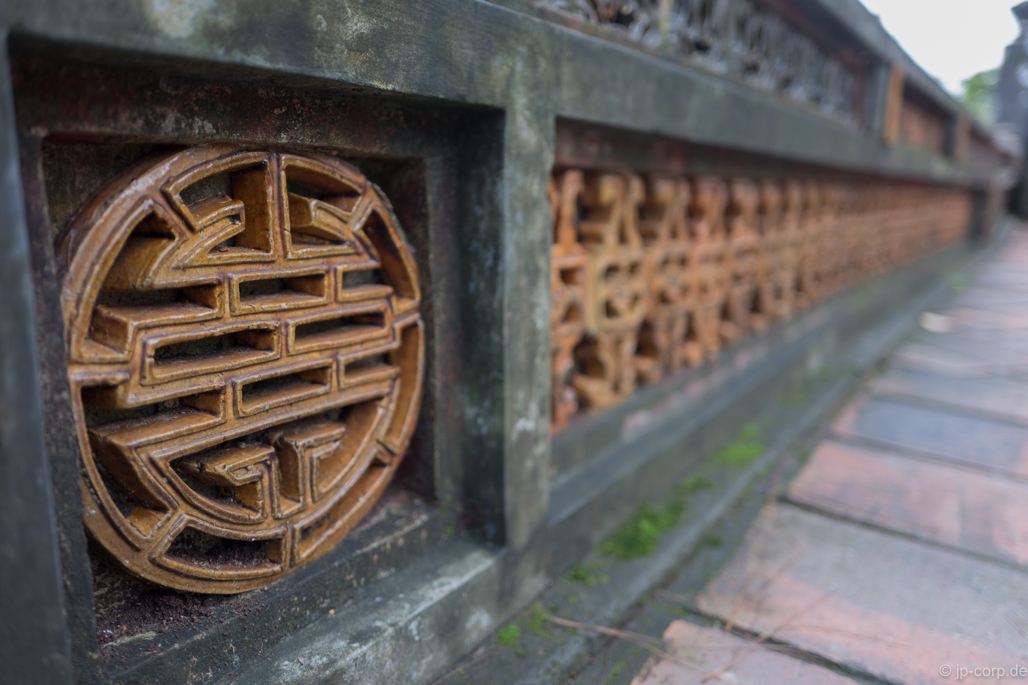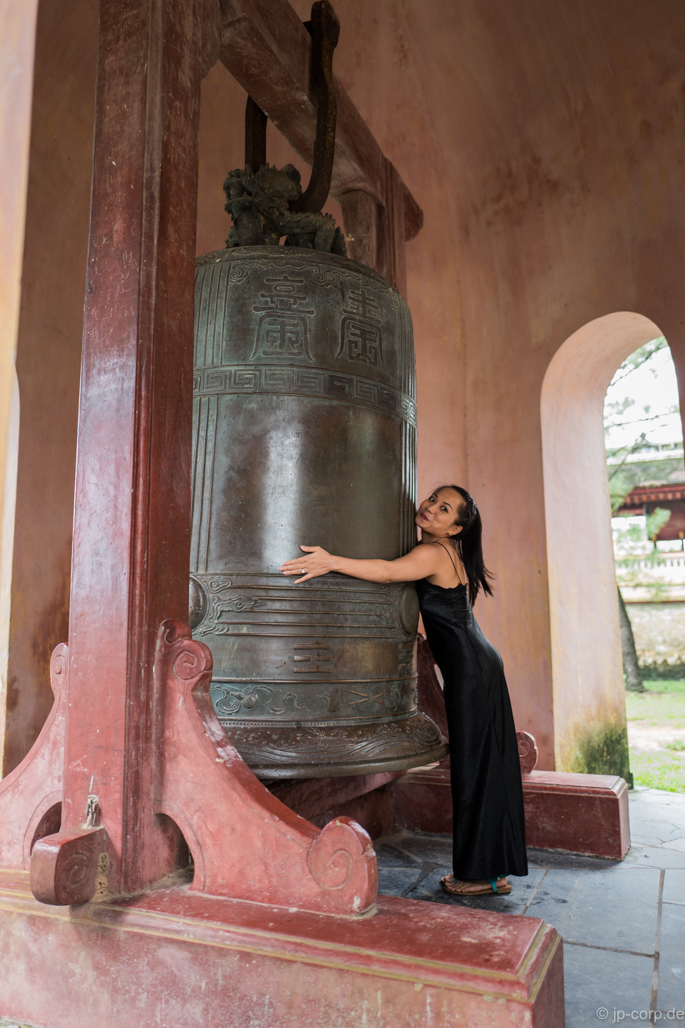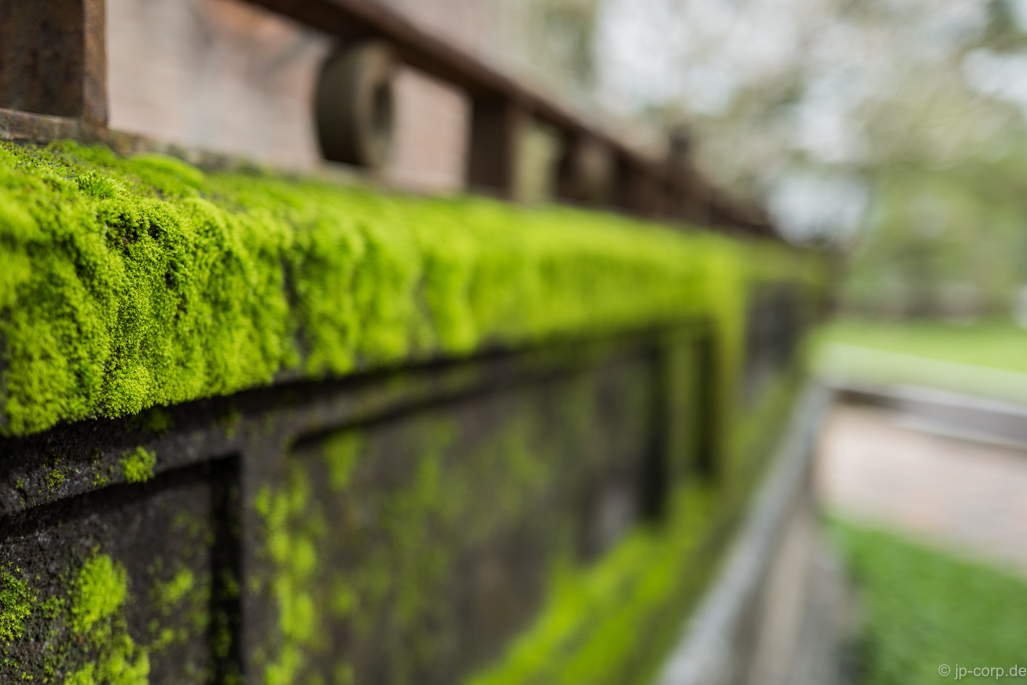 And the reason we were here: the wedding. I'm glad we got to attend a Vietnamese traditional ceremony for J to see, cause we chose to forgo that part ourselves. We even found a seamtress that made our Ao Dai, traditional Vietnamese dresses, on short notice. I guess we blended in just fine.