Although we wished we'd squeezed in a little more time for Dong Hoi / Phong Nha National Park, we were eager to get on the plane to Hanoi and straight to Sapa, having seen so many stunning travel photos of it in the past. We met up with P's mom and aunt, who flew in from Saigon, at Hanoi's airport and went directly to the main railway station. There are only two means of public transportation one could take from Hanoi to Sapa, either by bus or by train. Since P never took the train in Vietnam before (her words, "no one take the train, or bus in Vietnam" ;-)) ), we decided we should give it a try.
It was a small challenge though, trying to buy/reserve/organize a pick-up for the train tickets. The (English) information you could find on the internet about the Vietnamese railway system is rather outdated and sometimes quite confusing, thus the only way to buy the tickets is really to come to the ticket booth at the train station as there is no online purchase, or through an agency which we did. Besides, there are zillion of agencies offering many different train categories from many trains of different names, from very basic to very luxurious (or so it said in their advertisement), which would make you think there are many "private" trains going between Hanoi and Sapa. But there wasn't, but more on that later. Our next challenge was finding our way to the travel agency office to pick up our tickets after the taxi driver left us out outside the railway station (finding a place with an address in Vietnam isn't always a straightforward task). Luckily, we had our native speaker with us ;-). Afterwards, there was still enough time for us to grab a quick bite and bought some water and snacks for our long overnight journey.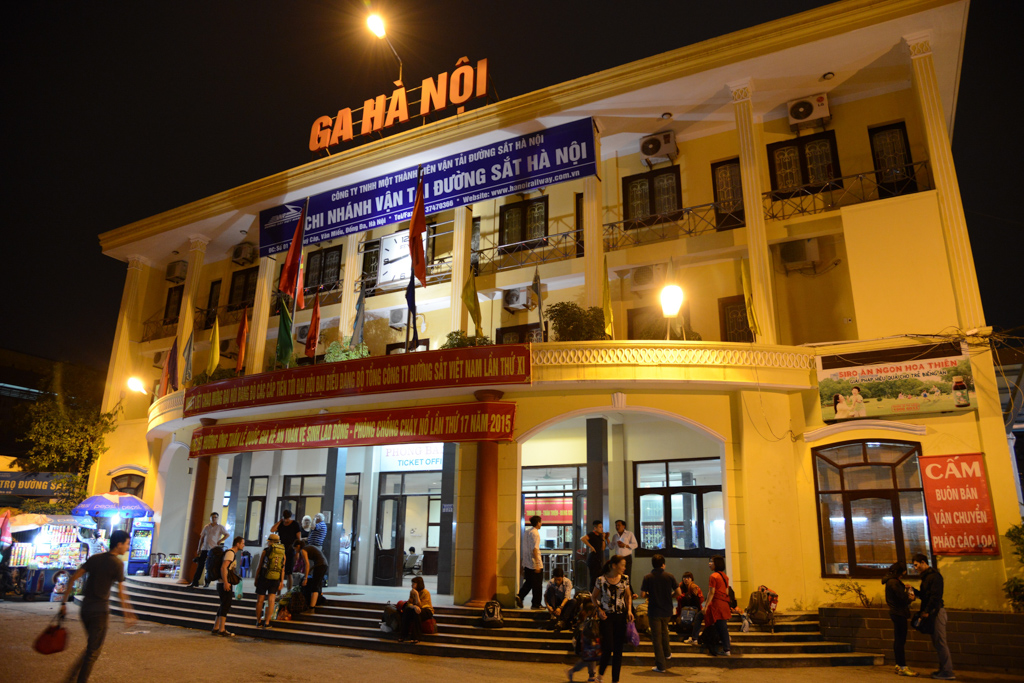 As we later found out, there is only two kind of trains, both from the official Vietnamese/government railway company, leaving from Hanoi to Sapa a couple times a days, one took a litter longer than the other. Needless to say, we took the "fastest" one, and it still took almost 7 hours to travel a distance of roughly 300km. The different categories are cabins ranging from hard seat (plain wooden seat, no cover) to softbed with aircon. The travel agencies somehow manage to make them look way more luxurious than they really are. Upon arriving at the platform and taking a look at what other categories really looked like, we were very glad we chose not to save money here. Our sleeper cabin of 4 beds was quite small but ok (there were also cheaper cabins with 6 beds), but the bed, despite being categorized "soft", was really really hard (!). So hard that we had backache the next day. But even that didn't stop P and I from sharing the tiny bed, 60 cm wide at most, for the most part of our journey, until our bodies gave up and started screaming. It was fun nevertheless, we're the cuddling kinds.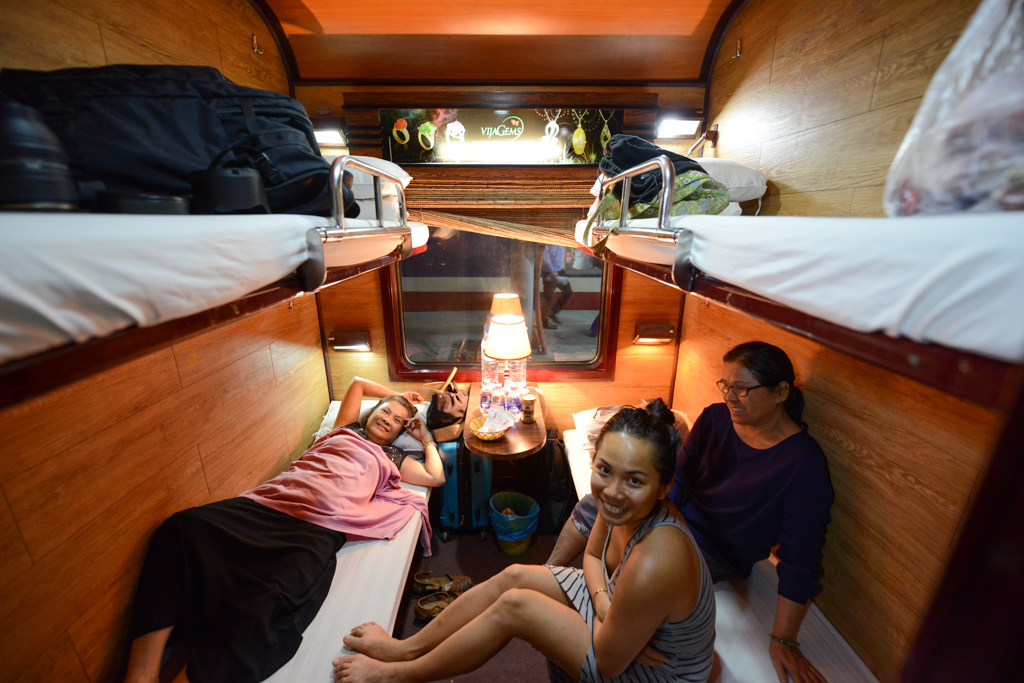 We arrived at Lao Cai main station in the early morning. The morning fresh air was great and we were so happy to be able to get off the train. In fron of the station, the crowds of taxi drivers fighting for first-time tourists were almost overwhelming. Being ones ourselves, but having done our homework (aka. reading the internet), we knew we could just go a little further to all the tourist buses waiting outside and pay much less for the drive to Sapa. After another hour on the bus driving up narrow and steep mountain roads, we finally arrived in Sapa, at 1600m high, to this outlook…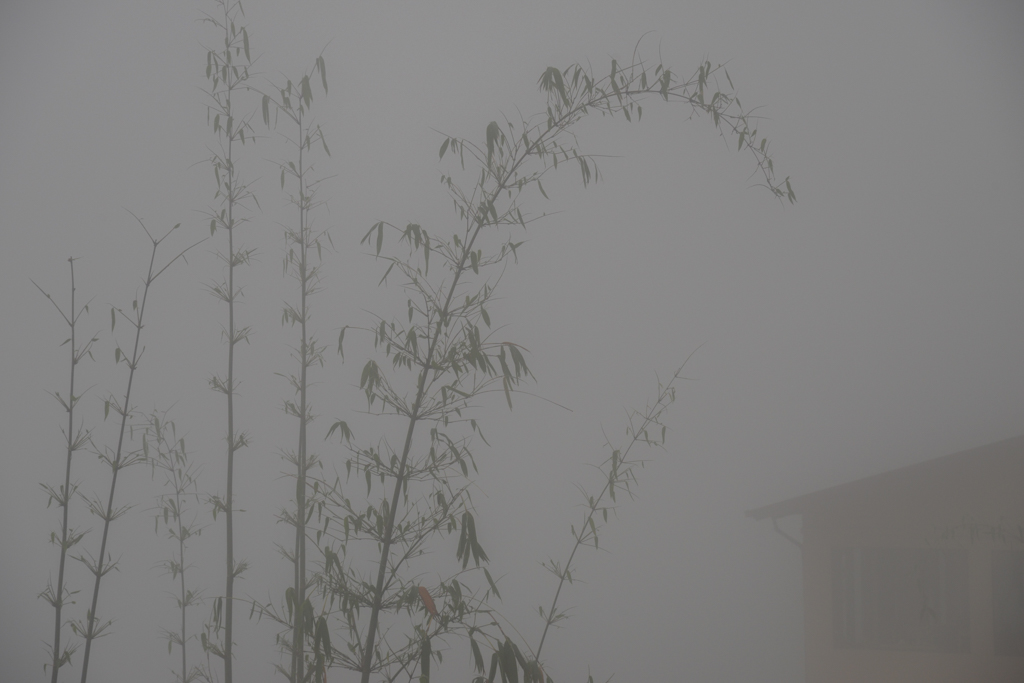 Yes, there was no outlook at all because fog had taken over Sapa that day, and the days afterward as the weather forecast had shown. We had many things planned out for Sapa like trekking down to the villages nearby with a local guide, visiting Ta Phin village for a Red Dao herbal bath, strolling along local markets but we could do none of that due to the heavily foggy weather. Sapa is not that big you can reach everything on foot. After checking in, we took the short walk from our hotel to the main townsquare looking for the famous Sapa Stone Church but didn't seem to find it. As it turned out, we were standing right in front of it the whole time but couldn't see through the fog. It was so dense you could barely see 30m ahead. Luckily, as we walked back to our hotel, the weather cleared up for what seemed like 5 minutes max, and allowed us to take a glimpse over the beautiful valley. The following photos were taken right then and there, also the only photos we had from Sapa.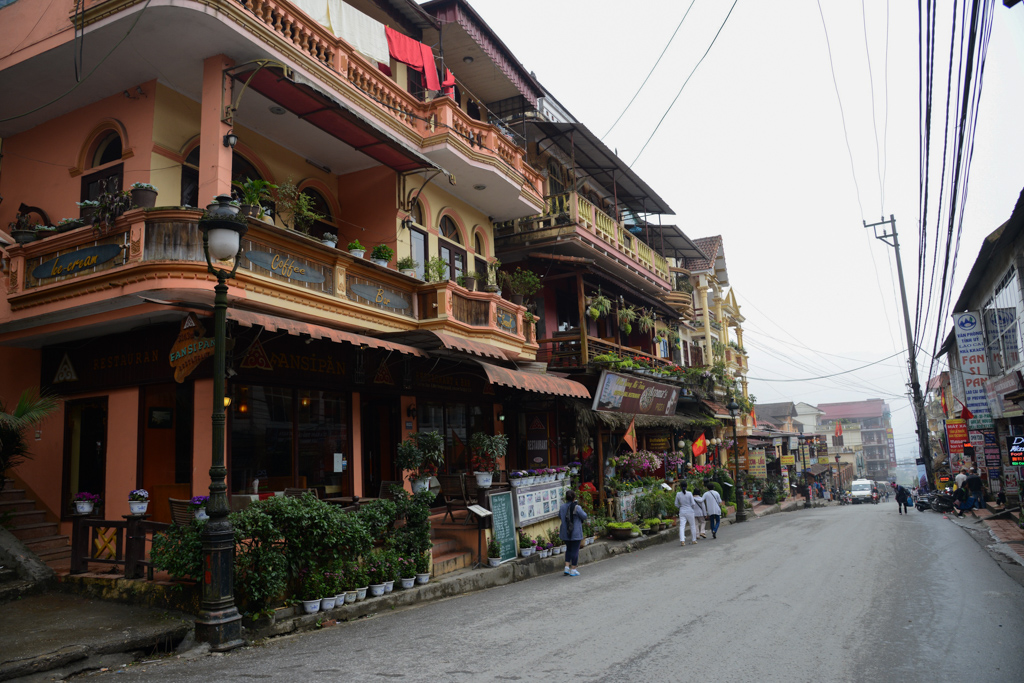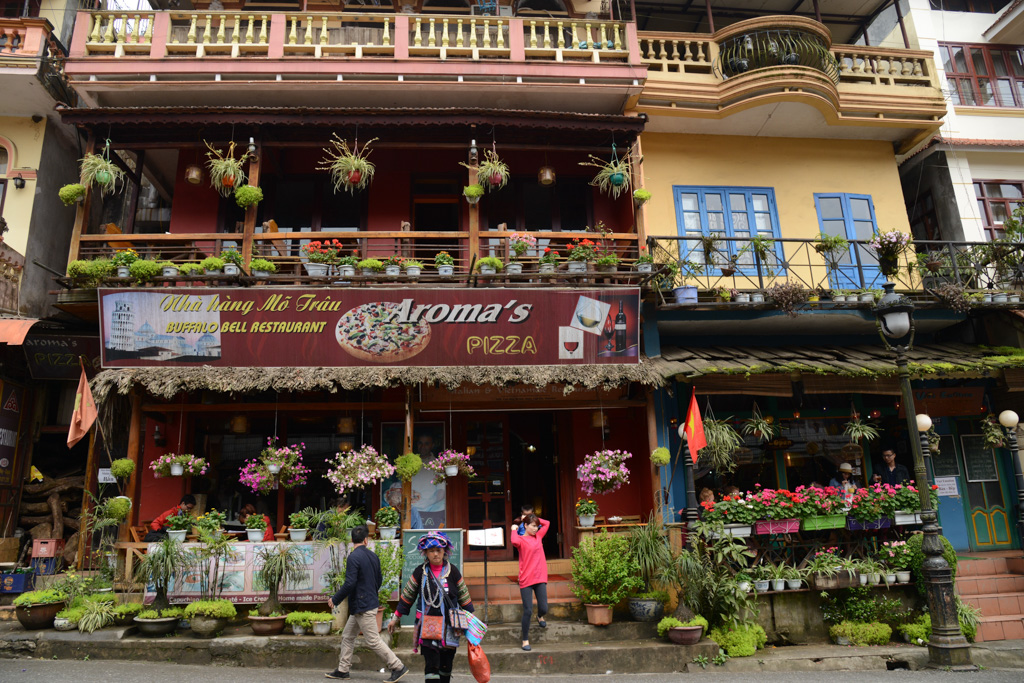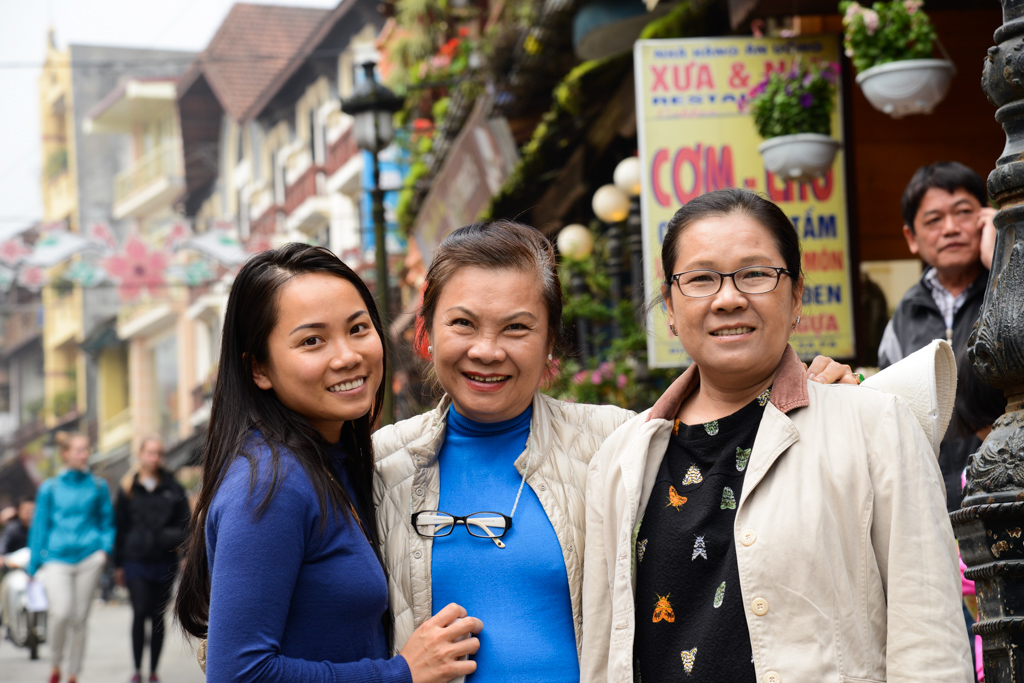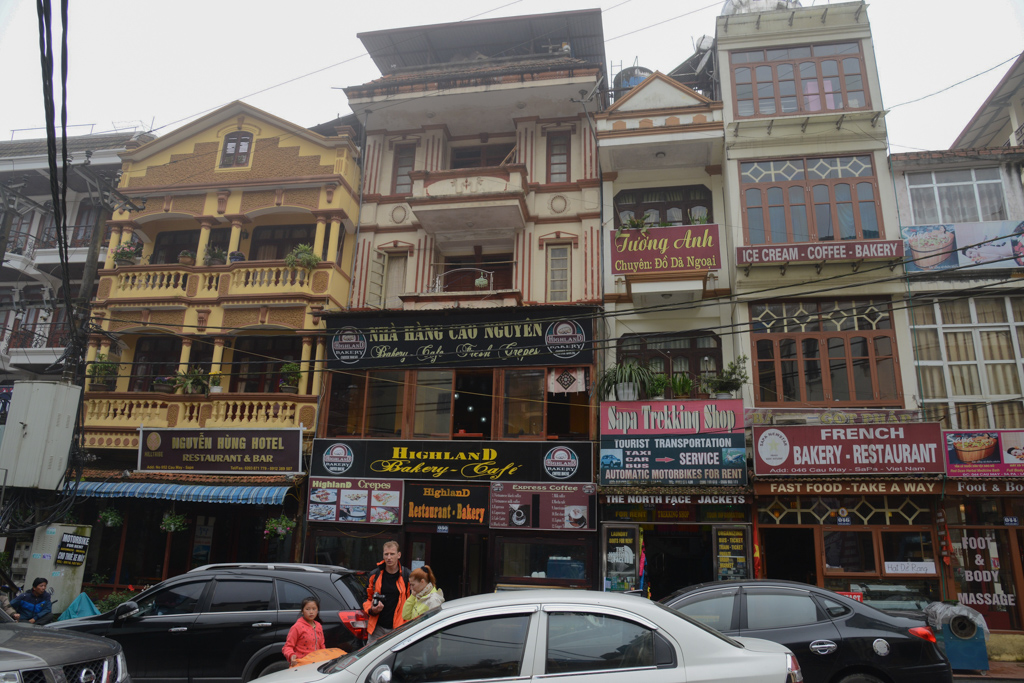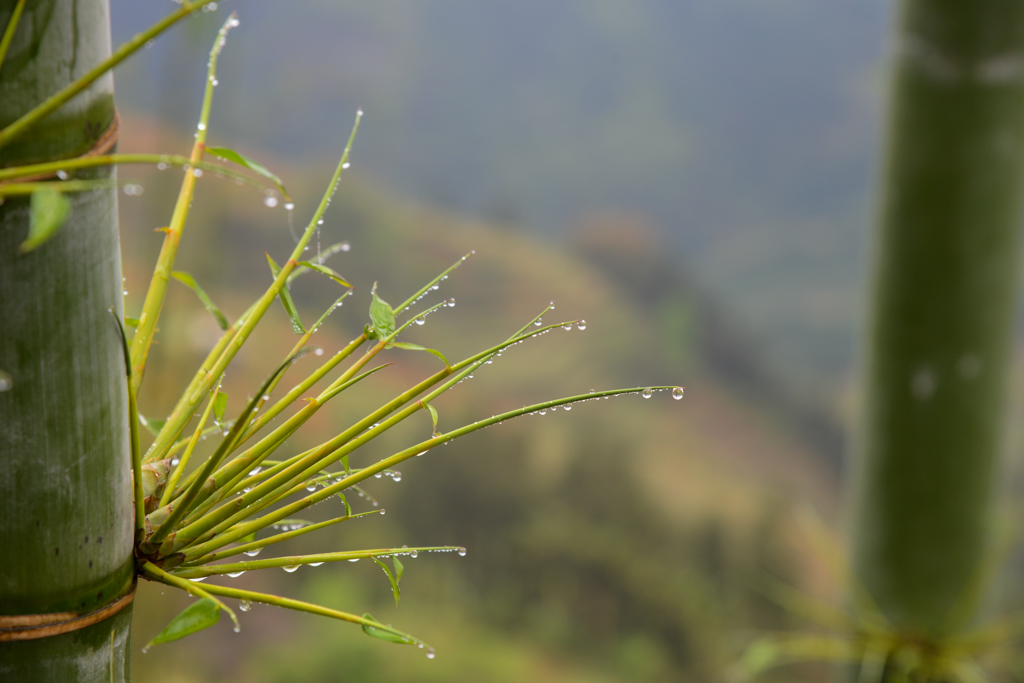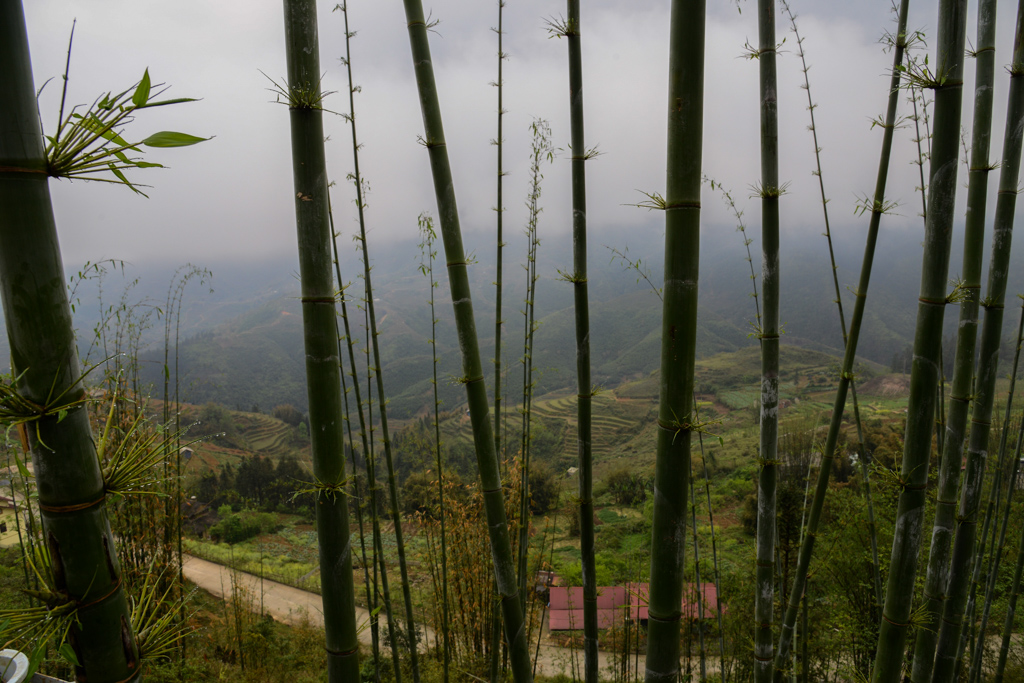 Our impression of Sapa? It's a bit overrated and highly "commercialized". You couldn't walk 10m down the street without being "harrassed" by street vendors and travel "agents" trying to sell something to you. Big shops, cafes, restaurants and hotels are owned by none of the locals, the whole town didn't give any sense of authenticity, much less coziness. Although we had read about it, but it turned out even worse than we had imagined. After almost 8 hours train plus an hour on the bus, we were more disappointed than ever, from any place we'd been to in Vietnam. In the evening, there wasn't much to do except going to bars or getting a massage in one of the many studios along the main street, so we did both. After the first night had passed and the weather didn't seem to improve, we knew we needed to make a plan B. P spent the whole morning talking to the travel agent in Hanoi into letting us return our train tickets with as little penalty as possible (we originally planned to spend 3 nights there), while trying simultaneously to book us into any bus leaving for Hanoi on the same day and of course a hotel in Hanoi. Mission was difficult, but accomplished nevertheless. She always gets things done ;-). After lunch, we packed our stuffs, hopped on the bus (quite comfortable to our surprise, they call it a bus with "lying seats" in Vietnam cause you can really lie down and stretch your legs) and left Sapa behind. We don't think we've ever looked back.